All of us are passionate about science, passionate about teaching, and love our respective crafts. You'll overhear a lot of talk in the office about science news, visiting science museums, tinkering with engineering projects, writing science fiction, kids, going on hikes, and classroom teaching..
As a team, we are passionate about the details. We obsess over customer feedback and are constantly iterating and improving based on what we hear. We release multiple updates to our website every day and implement new features days after conceiving of them. We test every science activity, observe every lesson in classrooms, and talk with teachers constantly. We are taking responsibility for the future of learning and bringing the best science education to every child in the world.
Keith Schacht
Co-founder & CEO
Keith is a product guy and entrepreneur with a passion for explaining science and technology to other people. Before Mystery Science Keith was a Product Manager at Facebook, started three companies of his own, and has been featured by TED, Forbes, BusinessWeek, and Wired for his unique ideas about teaching technology.
Doug Peltz
Co-founder & Chief Creative Officer
Doug leads the creation of lessons at Mystery Science and is the voice behind our Mysteries. He left LePort Schools, where he laid the foundation of their science curriculum, to co-found Mystery Science with Keith. He loves science and knows exactly how to make other people love it too.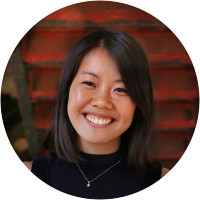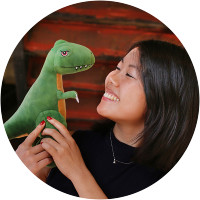 Michelle Tang
People Operations Manager
Michelle oversees all of our people-related programs that help us build and grow the amazing team behind Mystery Science. From planning our team offsites to evolving our hiring processes, she helps keep our team happy and productive. Previously, Michelle was the co-founder of Eversnap.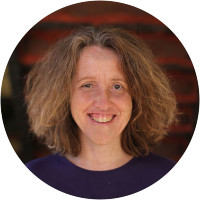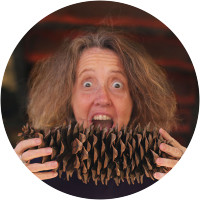 Katy Jenkins
Business Operations Manager
Katy keeps our business operations running smoothly and loves that she gets to do "a little bit of everything" in her job. Figuring stuff out and creating solutions has been the common theme in her career of software development, customer support, and business operations roles. Katy has engineering degrees from Washington University and Stanford University and an MBA from the University of California, Berkeley.
Content Team
Pat Murphy
Activity Guru
Pat is the brains behind all the hands-on activities for Mystery Science. Previously, Pat was the science editor for Klutz books and worked at the Exploratorium where she worked with Frank Oppenheimer himself. Pat is also an award-winning science fiction writer with two Nebula awards for her works.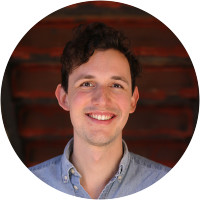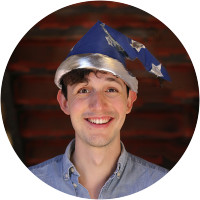 Daniel Mrdjenovich
Product Manager
Daniel builds tools to help our team create great lessons. Before Mystery Science, Daniel worked on the Product Marketing team at Facebook, helping media companies produce video for the platform. He earned a degree in Science, Technology & Society at Stanford University.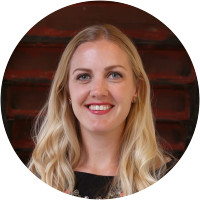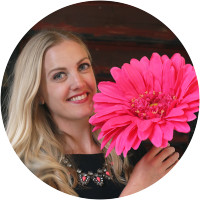 Sarah Jenevein
Science Storyteller
Sarah is always searching for the most engaging science stories to use in her next Mystery script. Before joining Mystery Science, Sarah was an elementary and middle school science teacher in California, and then a teacher educator at the University of Texas. She's currently working on her PhD in Science, Technology, Engineering, and Math (STEM) Education.


Growth Team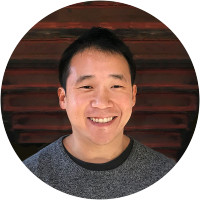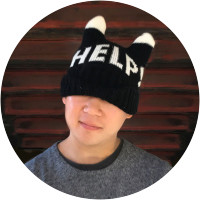 Huey Kwik
Director of Growth
Huey makes sure the Growth team is working on problems with the highest impact. He wants to make sure as many teachers as possible try Mystery Science! Before coming to Mystery Science, Huey worked at Palantir Technologies as a Group Lead in User Experience.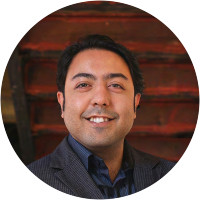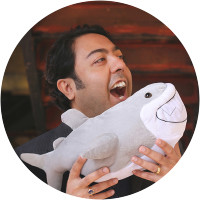 Anand Chhatpar
Growth Lead
Anand loves coming up with new ideas to get more teachers to try Mystery Science. Previously, Anand created a brainstorming company that served Fortune 500 clients, and he holds 8 US Patents. Anand also built a social apps company and grew it to over 20 million users. He has been featured in BusinessWeek, on CNBC, and also in an MBA textbook on launching new ventures. Anand studied Computer Engineering at the UW-Madison and has been named among their "Forward Under 40" alumni.
Engineering Team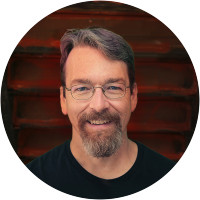 Chris Morris
Director of Engineering
Chris is our Director of Engineering, empowering our engineers to do their best work and protecting our culture that moves fast in response to customer feedback. Most recently, he was at LivingSocial for six years where he led a team responsible for Core Services. Chris has deep experience with Ruby and Rails and is a core contributor to the Bundler project. He blogs at
clabs.org
.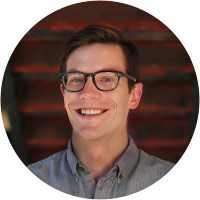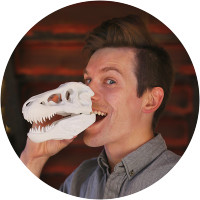 Robb Prescott
Senior Software Engineer
Robb works closely with the Teacher Team to devise and implement solutions to make the product better and easier to use. He earned a dual degree in Computer Systems Engineering and Electrical Engineering at Rensselaer Polytechnic Institute and has been hacking at all flavors of code ever since. Before joining Mystery Science, he worked at the U.S. Geological Survey to develop sciencebase.gov.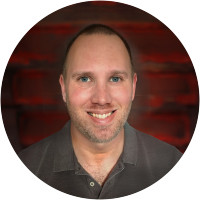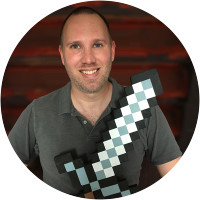 Eric Idema
Senior Software Engineer
Eric writes the code behind Mystery Science. He studied computer science at Michigan State University. He has a lifelong love of tinkering and figuring out how things work. He's been developing with Ruby and Rails since the early days and was working at LivingSocial most recently before joining Mystery Science.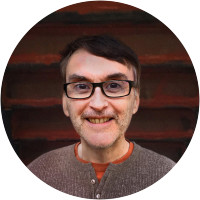 Tom Fakes
Senior Software Engineer
Tom loves writing software, and has been doing it for quite a while now, including 10 years at Microsoft creating software for Windows. He has been programming with Ruby on Rails for the last 12 years, creating websites for various businesses. With a long time interest in science, Tom is eager to help Mystery Science teach more children how fun science can be.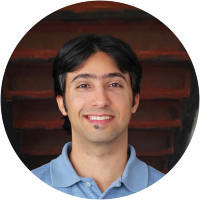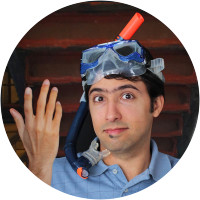 Ahmed Omran
Senior Software Engineer
Ahmed is a high school science teacher turned software developer. He has worked on several products in the educational technology space. His passion has been to provide teachers with great tools to empower them to do their best work. He graduated from the University of Ottawa with degrees in Biology and Education.
Teacher Success Team
Eric Berson
Director of Teacher Happiness
Eric helps teachers, schools and districts get started with Mystery Science and guides our alignment with the Next Generation Science Standards. He has researched how students develop scientific understanding and how teachers develop instructional practices in science. Eric was a post-doctoral fellow at Stanford University and earned his Ph.D. in elementary science cognition at University of California, Berkeley.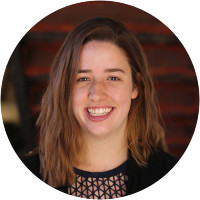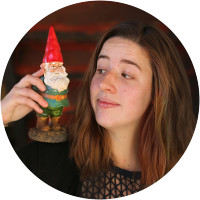 Claire Leichter
Product Manager
Claire works at the intersection of the Teacher Team and Technology Team to translate feedback and ideas from our community into product solutions. In her role as product manager she helps ensure we build the right solutions to make teachers and students happy. Before Mystery Science, Claire taught at a university in Bogotá through Fulbright Colombia. She graduated from Carleton College with a major in biology and minor in studio art.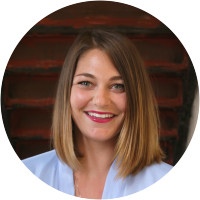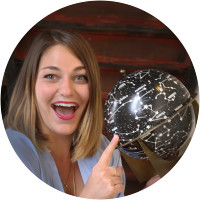 Elizabeth DiRenzo
Elementary Science Specialist
Elizabeth walks the line between the Content Team and Teacher Success Team. She works on a wide range of projects, all aimed at making it seamless for teachers and administrators to integrate Mystery Science into their instructional plans. Most recently, Elizabeth was instrumental in developing a new NGSS-based STEM program as the Elementary Science Specialist at Korea International School in Seoul. Elizabeth is a Teach for America alum who taught middle school science in Atlanta. She graduated from Loyola University Maryland with a B.S. in Biology/Psychology.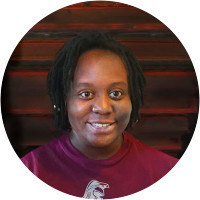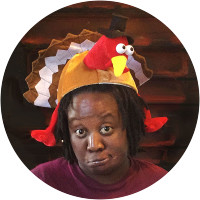 Leketa Wesley
District Partnership Manager
Leketa is on the front lines of our work, interacting directly with educators and administrators across the country so that we can continue to bring them the best open-and-go lessons that inspire kids to love science. A third-generation science teacher, education is written into her DNA. Leketa is also a Teach for America alum who has taught in Southeast Los Angeles and Washington, D.C. She graduated from the University of Maryland with degrees in Neuroscience and Psychology, and is a recent MBA graduate of the University of Rochester.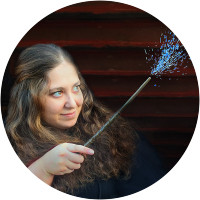 Hailey Markman
Teacher Success Advocate
Hailey works to support our teachers and schools, and will gladly answer any question that comes her way. Prior to joining the Mystery Science team to advocate for our teachers, Hailey began her career in the nonprofit sector advocating for women's rights, consumer rights, education, and the environment. Hailey graduated from Boston University with a B.S. in Journalism.