We suggest students work in pairs. Homeschool students will need a partner to help. Students will need a little bit of space in the classroom to spread out for testing their Spider Climbers.
Prepare Yarn
Cut your yarn so that each student will have a piece that is about 6 feet (2 meters) long.
Separate Supplies for Distribution
You may want to separate your supplies for easier classroom distribution. In addition to their Spider Climber template, each student will need the following supplies: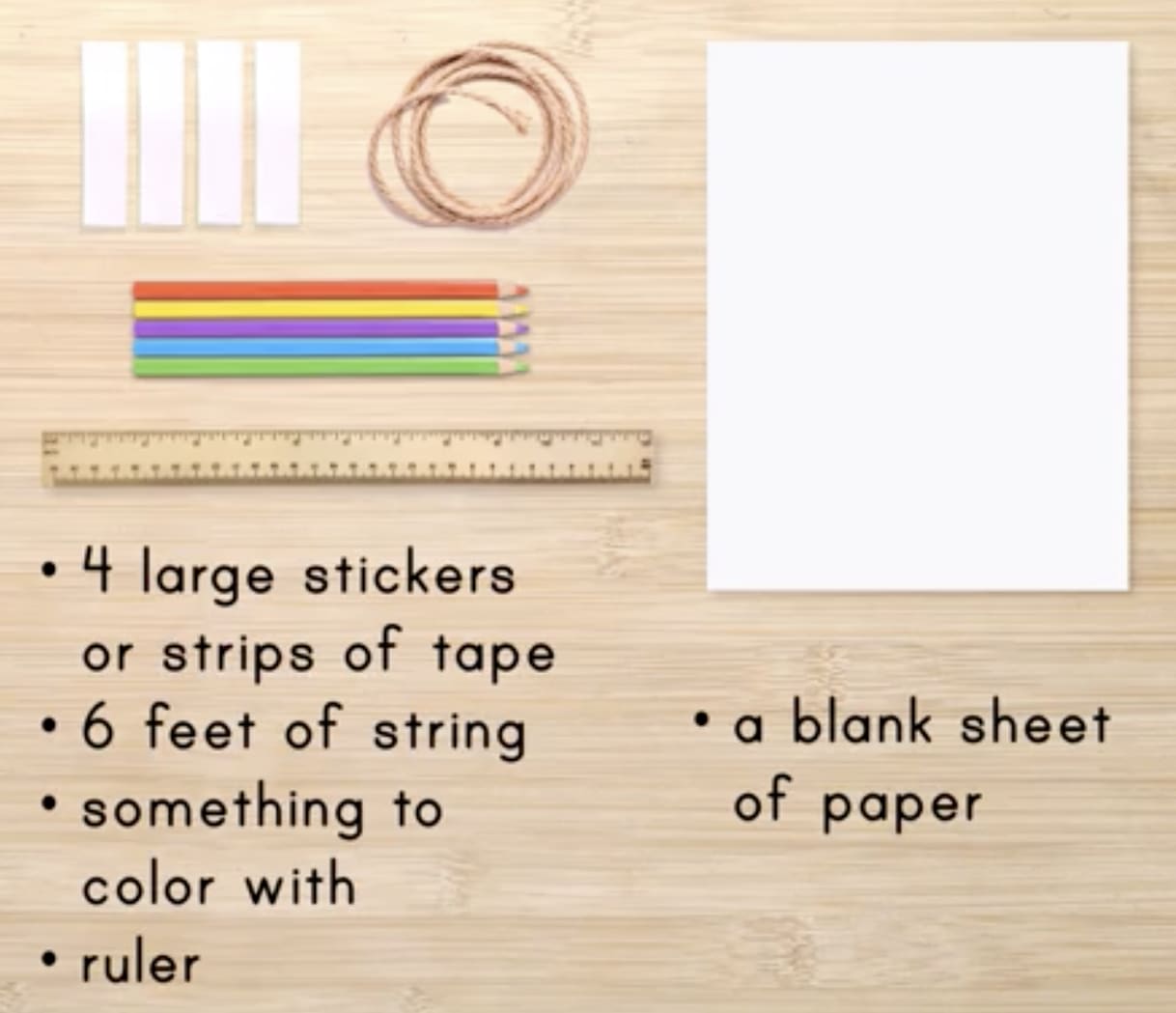 Teacher Tips
If a Spider Climber doesn't run up its string, make sure that the string is not taped to the inside of the template, and also make sure students are holding the ruler and not the string when they are in the "Fly" role. The climber will only work if the string is able to move freely.
Spider Climbers (Grades K-2)
For the younger grades, we have provided three Spider Climber templates, each picturing a different spider (Jumping Spider, Crab Spider, and Orb Spider). In a class, we suggest giving students a choice of which spider they'd like to color. If students finish early, you can have them color in the other spider templates.