You will need a sunny day and access to water for this activity.
We recommend students work in groups of four. Homeschool students can work on their own.
Watch This Video
This video shows how to set up a cup of water so that sunlight passing through the water separates into rainbow colors.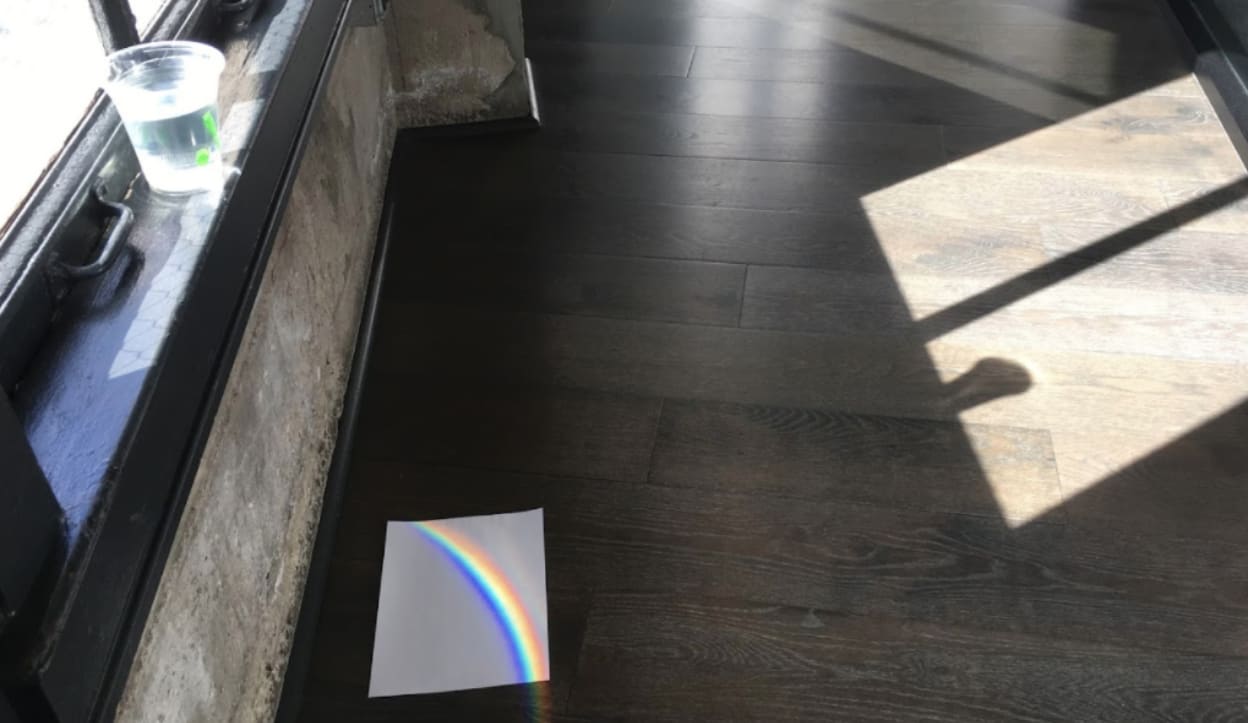 Find A Sunny Spot
Make sure that your chosen location will be sunny at the time of day that you plan to do the activity.
If you are working with a class, make sure each group will have space for their own glass. If you can't find a place that will accommodate students working in groups, you can opt to do the activity as a demonstration and encourage students to try it at home.
Do A Trial Run
Before you try this with a class, do a trial run in your chosen location or in another sunny spot.
Set up a cup as shown in the video and look for the cup's shadow. (If you see the shadow, you know the cup is in sunlight.)
Fill the cup with water and watch for wavy lines of light that have passed through the water.
Put a piece of white paper on the floor where you see those lines and wait for the water to settle.
If you don't see colors, try tilting the cup away from the light, just a little.
Pay attention to shadows as well as light. You'll get the best colors if the light passing through the cup falls in a shadow, not in the light.