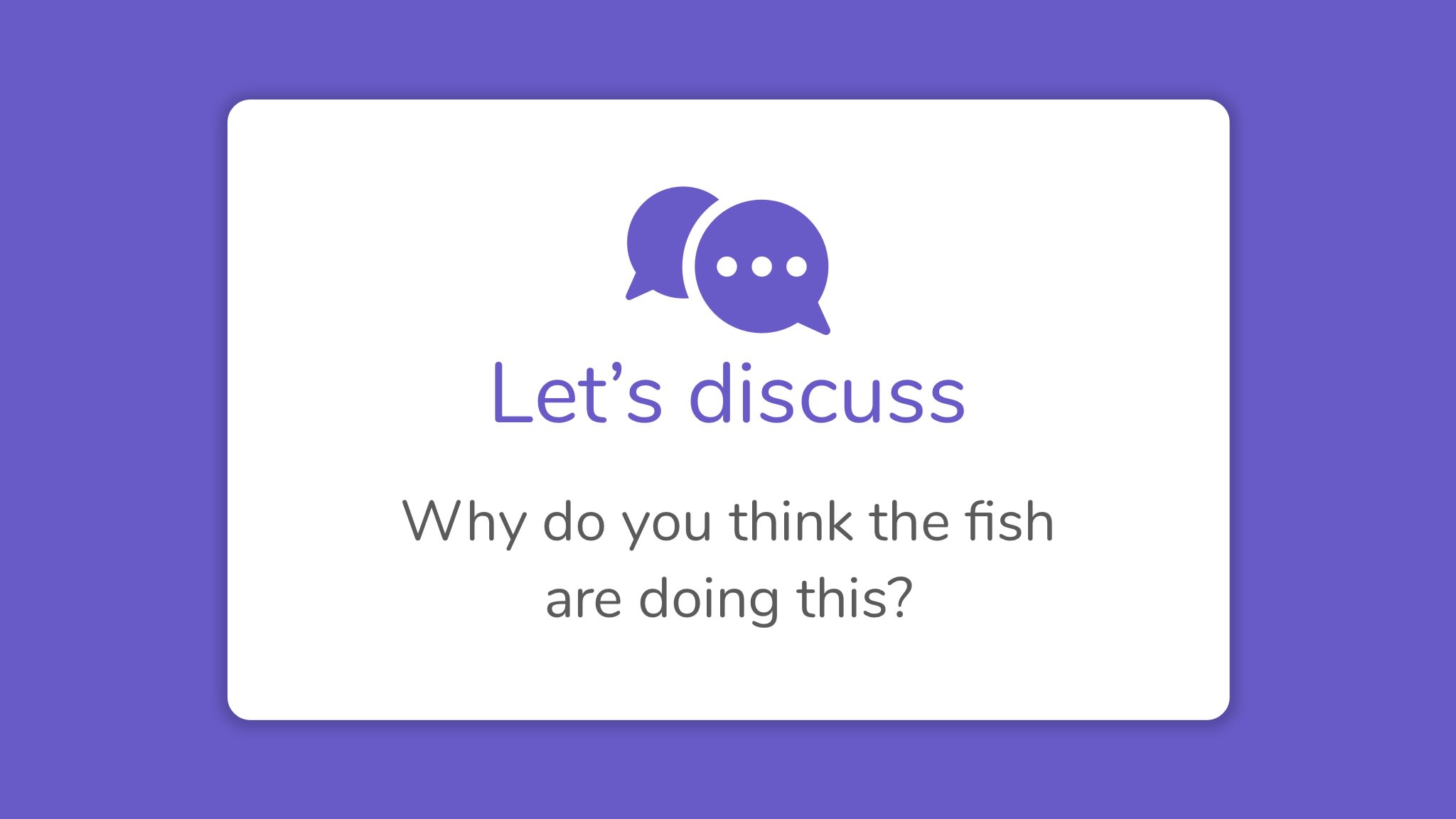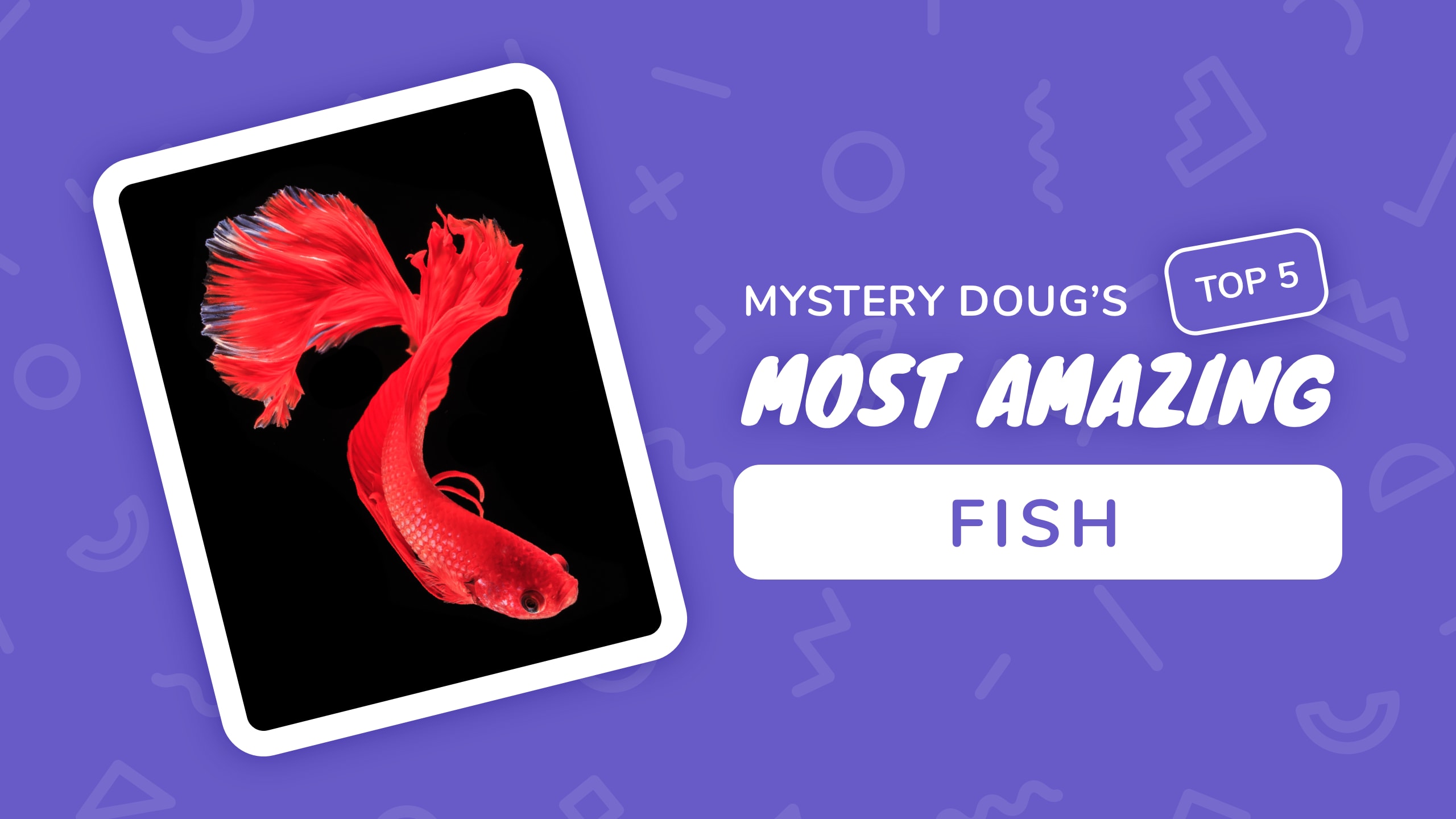 These two fish, called sarcastic fringeheads, are wrestling each other for territory—using their mouths!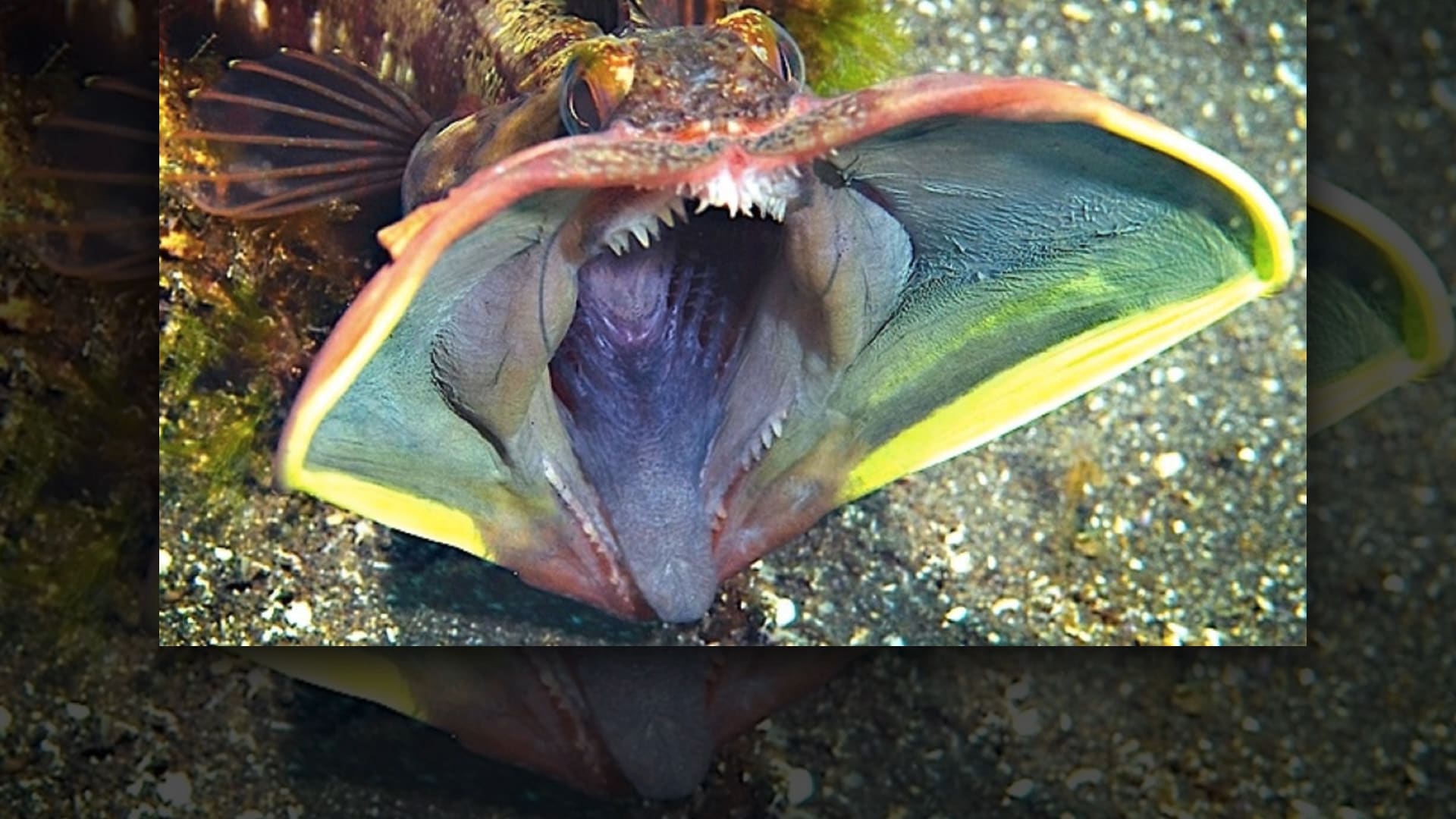 Not only is it amazing how much they can stretch their mouths, but look at those colors too!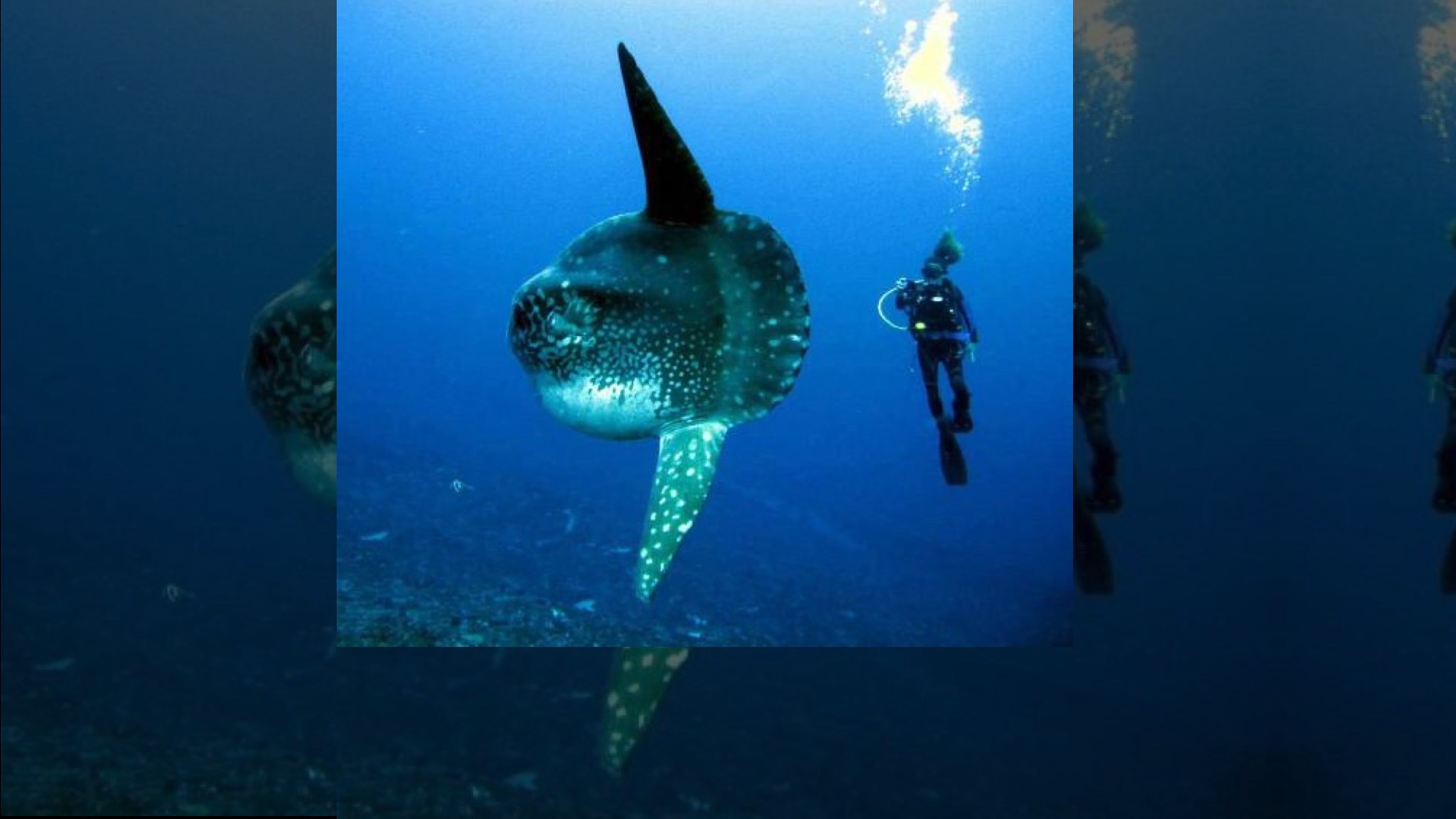 Can you guess what this is? Do you think it's dangerous?
This large and unusual fish is called a Mola! It's not dangerous at all!
What are these fish doing?
This fish is called a Slingjaw Wrasse and it can stick out its jaw to catch its prey!
What do you think this fish is doing?
The male makes a pattern in the sand to impress females. If a female is impressed, she'll lay her eggs in the middle!
This is called a sawfish. What do they do with a nose like that?
It's unbelievable, but they ACTUALLY use their nose like a saw to cut their prey in half.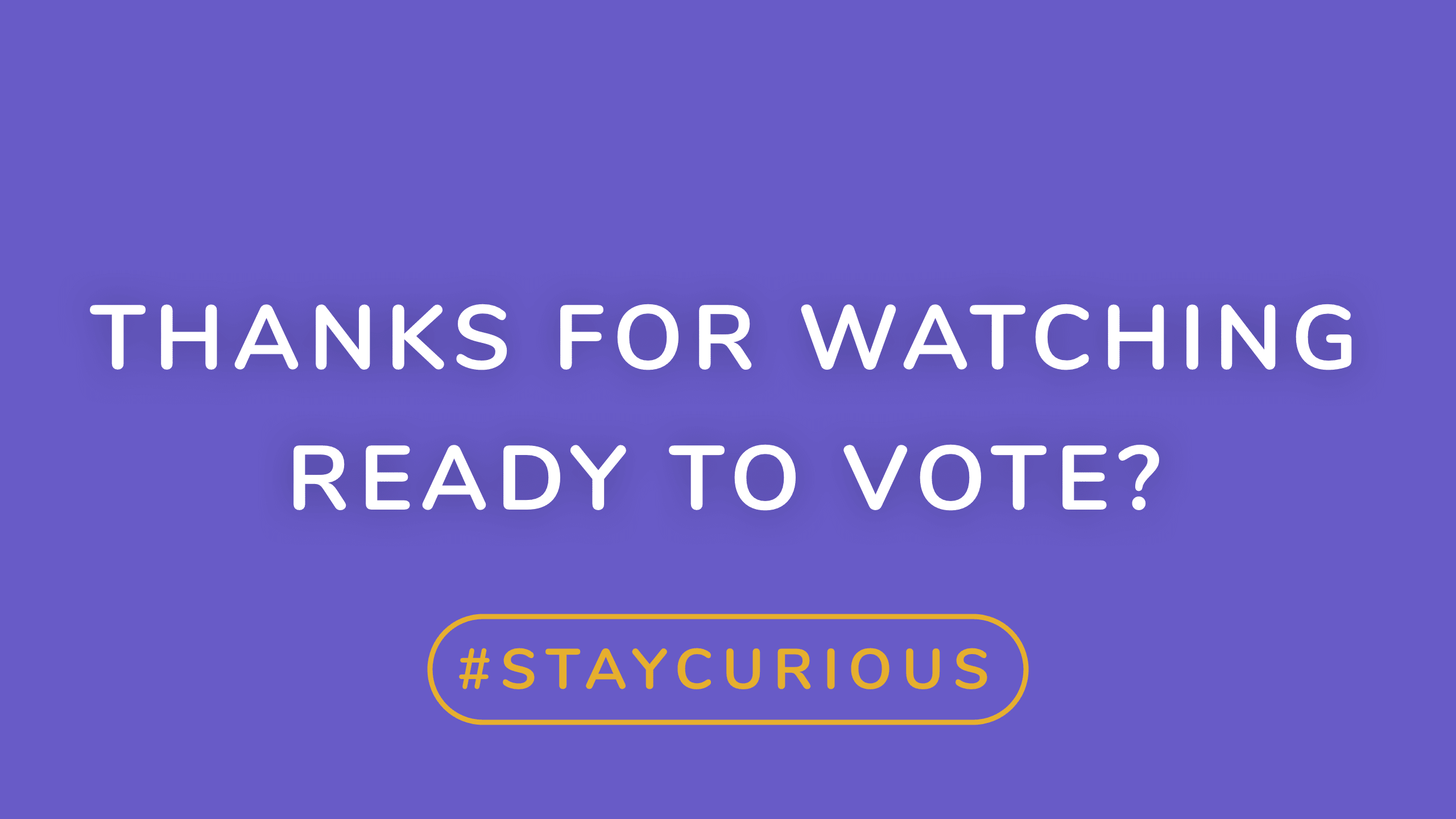 Voting for this episode is now closed. Would you like to vote on the most recent poll?
I pulled three questions from my jar. Which question do you want to explore next week? Why do some trees grow pinecones?

-Kim, 1st Grade

Could you make a real house out of cookies and candy?

-Zeeshaan, 4th Grade

Who invented sledding?

-Nolan, 3rd Grade
Why can't fish breathe on land?
Watch the video to discover the answer and don't forget to vote for next week's question. There are mysteries all around us. Have fun and stay curious!