Open-and-go lessons that inspire kids to love science.
Science curriculum for K—5th grades.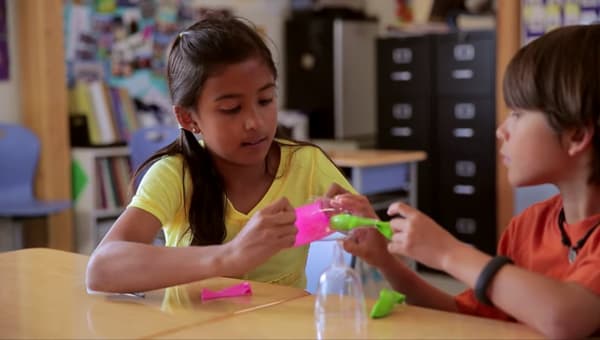 90 sec
Hands-on

—

lead students in the doing of science and engineering.
Standards-aligned science lessons

—

Cover core standards in 1-2 hours of science per week.
Less prep, more learning

—

prep in minutes not hours. Captivate your students with short videos and discussion questions.
Sign up now to try Mystery Science for free.
Science Units
In this unit, students explore how organisms depend on one another and form an interconnected ecosystem. Students investigate food chains, food webs, and the importance of producers, consumers, and decomposers.
Teaching remotely? Adapt this unit using our Distance Learning Guides.
Standards
5-LS2-1
5-LS1-1
5-PS3-1
5-ESS3-1
Unit Resources
This 3-dimensional summative assessment includes a variety of visual cues and question prompts (multiple-choice, true/false, short answer). It should take 30-40 minutes for a student to complete.
Unit assessment
For your reference, these are all the assessments included at the end of each Mystery from this unit: