Mystery Science Resources
Resources for Teachers
Sharing with teachers? Here's what you need!
Kick the year off right!
Get a guided tour of Mystery Science so you know where to find everything, from assessments to supplies to student links.
Download Planning Guides
Mystery Science is designed for the Next Generation Science Standards (NGSS). We cover key performance expectations for K-5 science: use this guide to plan a full year of fun, engaging, hands-on science!
Not in an NGSS state? No worries: we've created state-specific alignments, too! Download your state alignment for Mystery Science:
Resources for School Leaders
Prepare Supplies
Mystery Science is designed to be easy prep: lessons just need simple materials that are usually on hand in classrooms, or can easily be found at grocery or discount stores.
If you are prepping for a whole year, or for multiple classrooms, you can generate a master supplies list with the Mystery Supply Calculator.
Order Supplies
We are offering a limited number of Mystery Science Supply Kits for the 2019-20 school year.
Reserve supply kits for your teachers
Anchor Layer and Storylines
Are you coaching your teachers on advanced NGSS instruction? Mystery Science now offers Anchor Storylines and a free add-on module, the Anchor Layer, that adds anchoring phenomena and performance tasks (currently available for all 4th and 5th grade units; 3rd grade in development)
Learn more about the Anchor Layer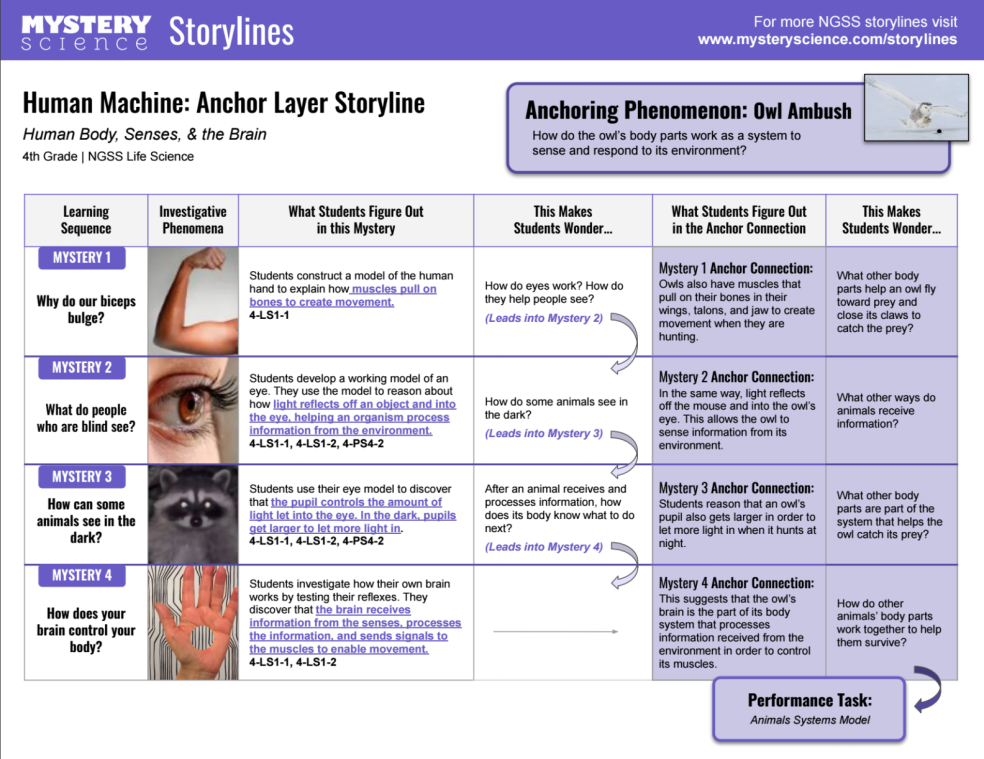 Download Mystery Science Storylines
Learn how Mystery Science supports the 5E instructional model