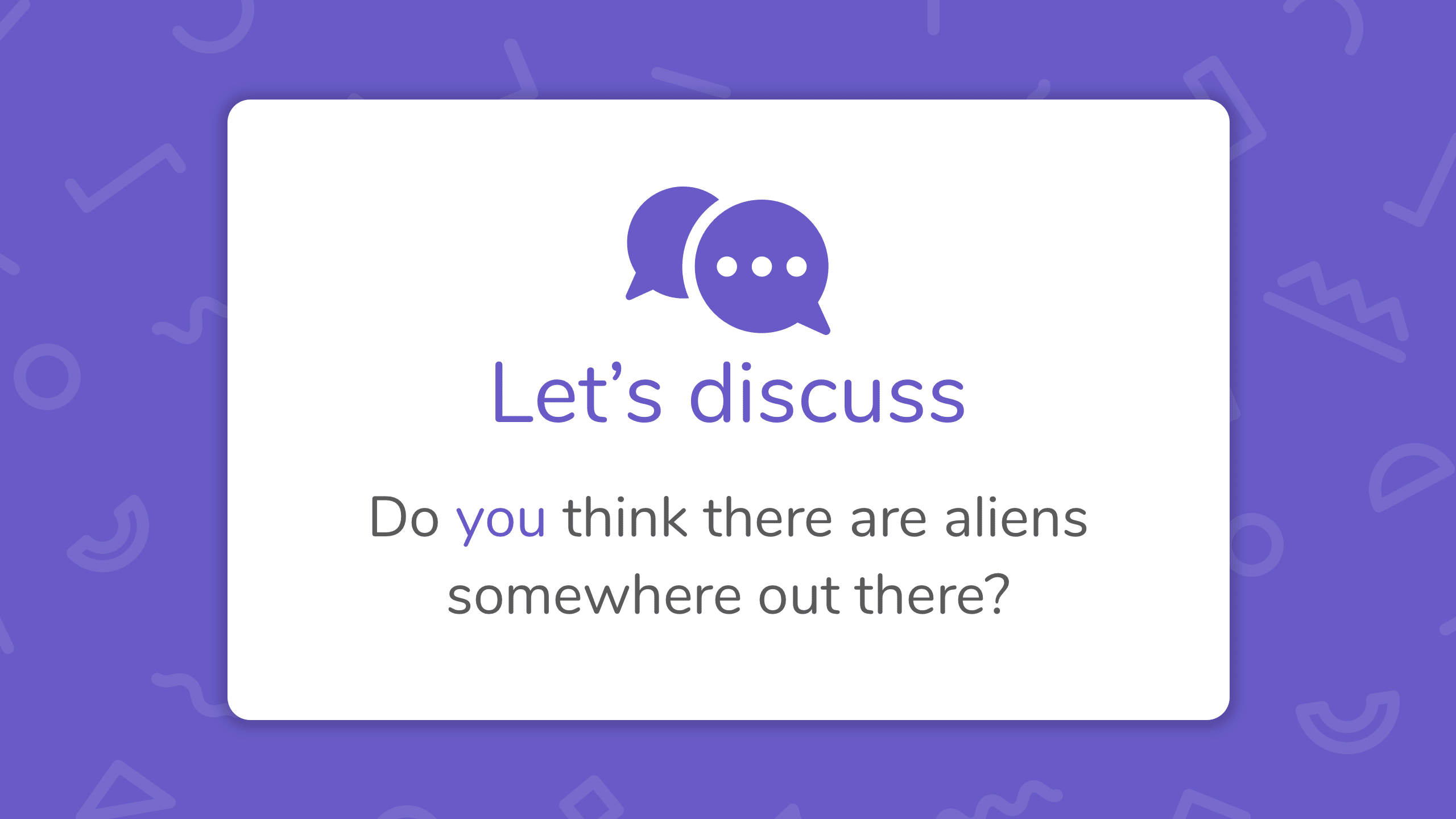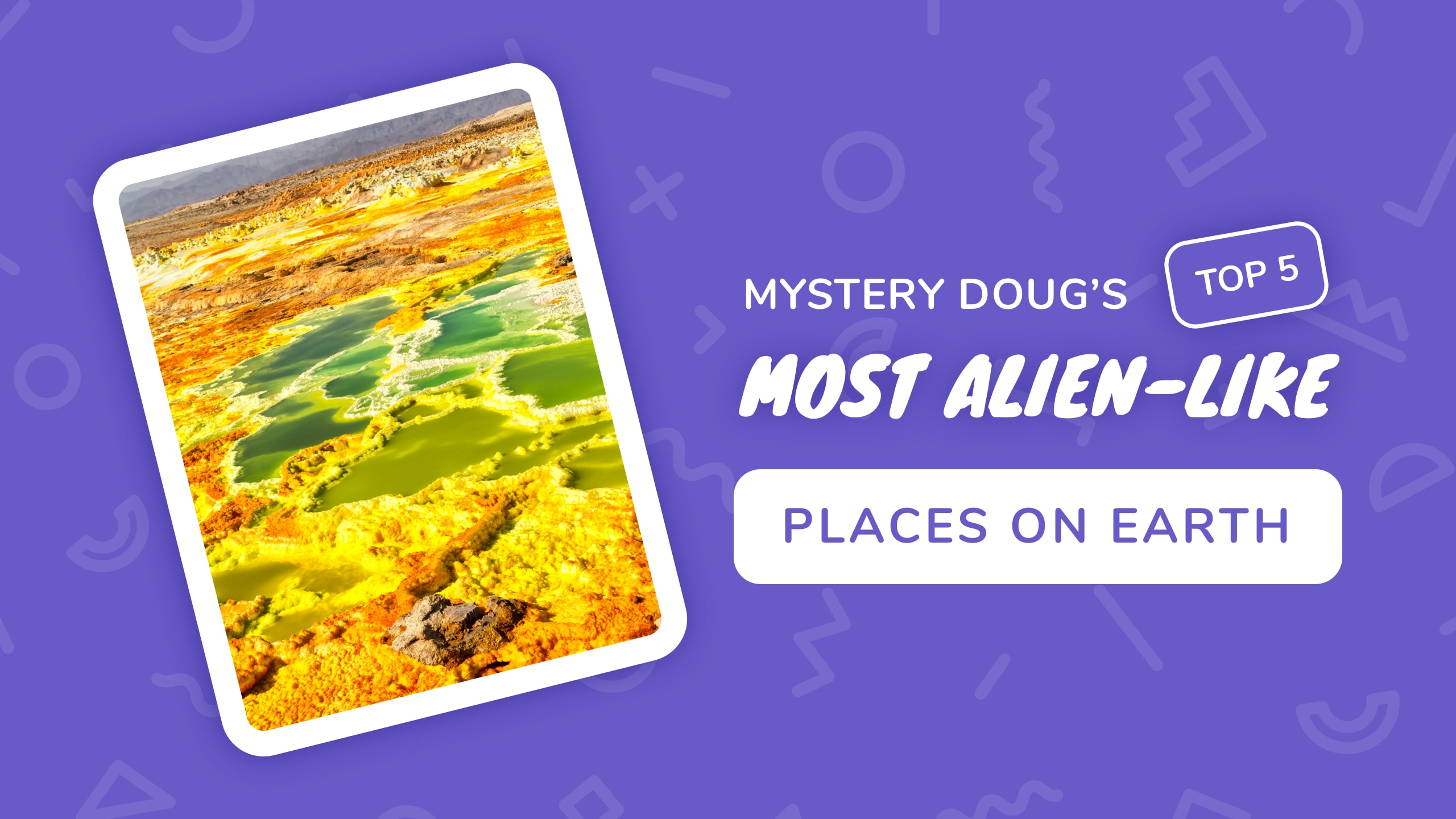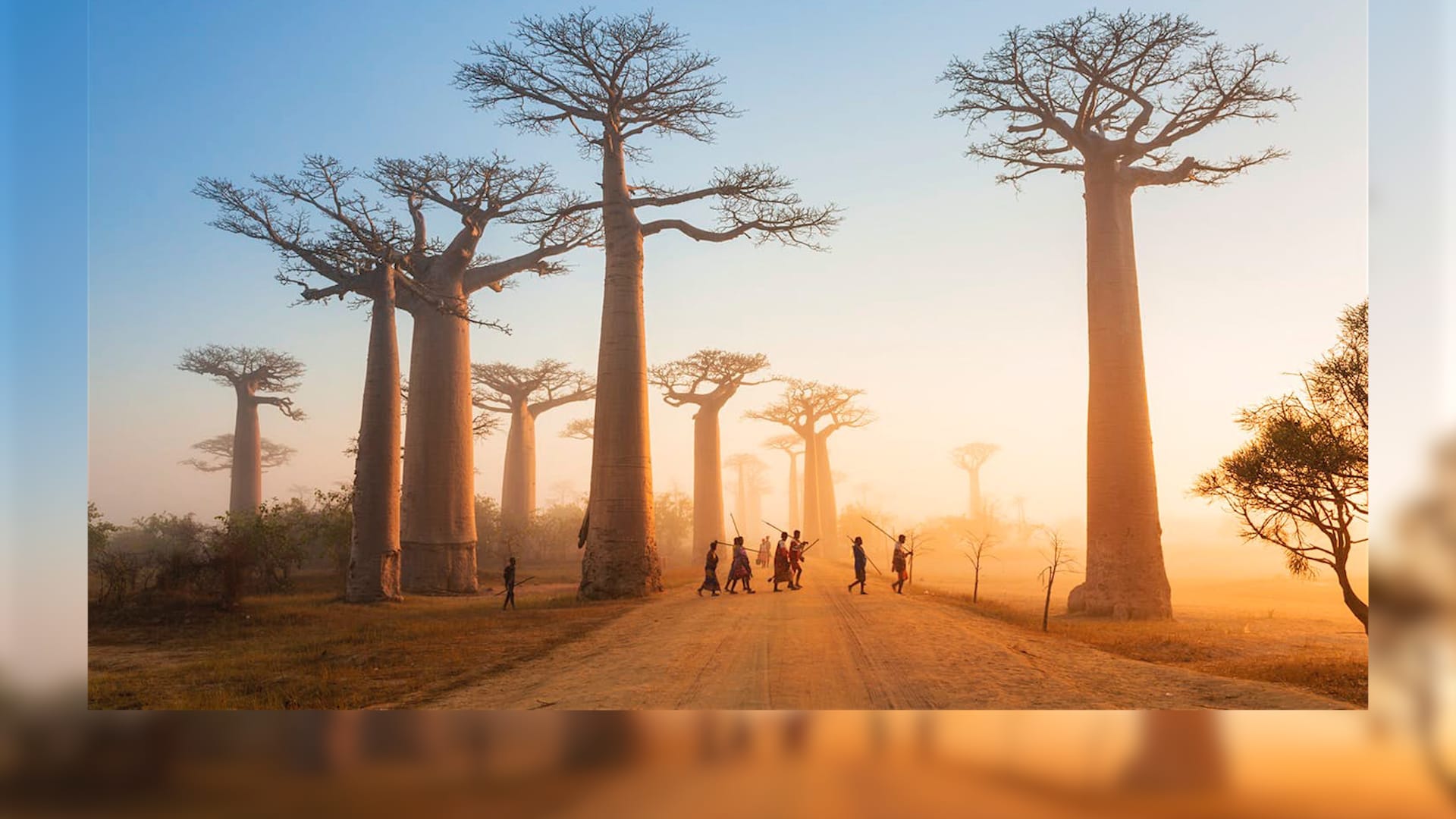 If there were alien trees on an alien planet, would they look like this? Maybe! But these are right here on Earth...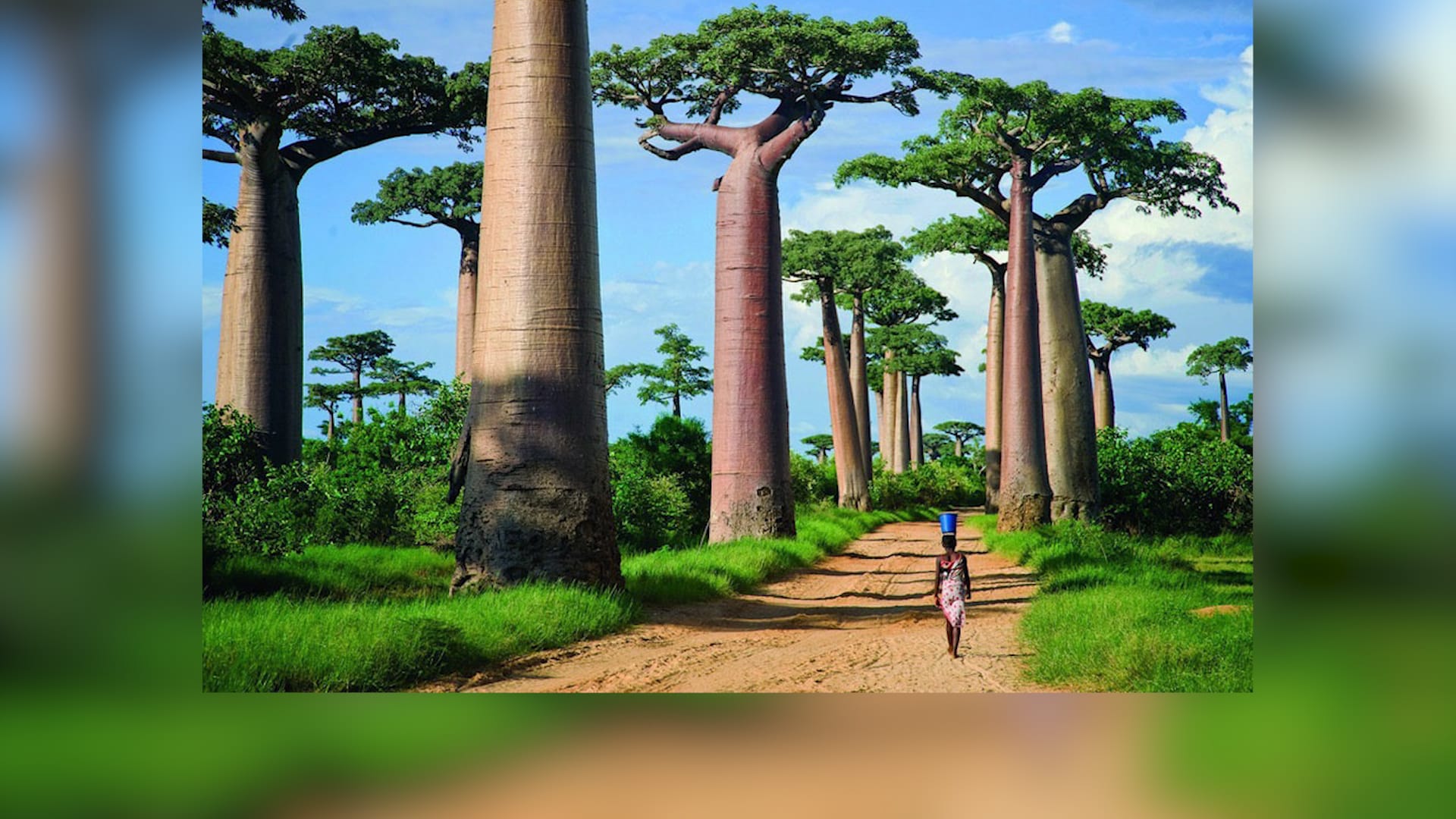 They're called baobab trees, and they grow on the island of Madagascar. They're some of the weirdest on Earth!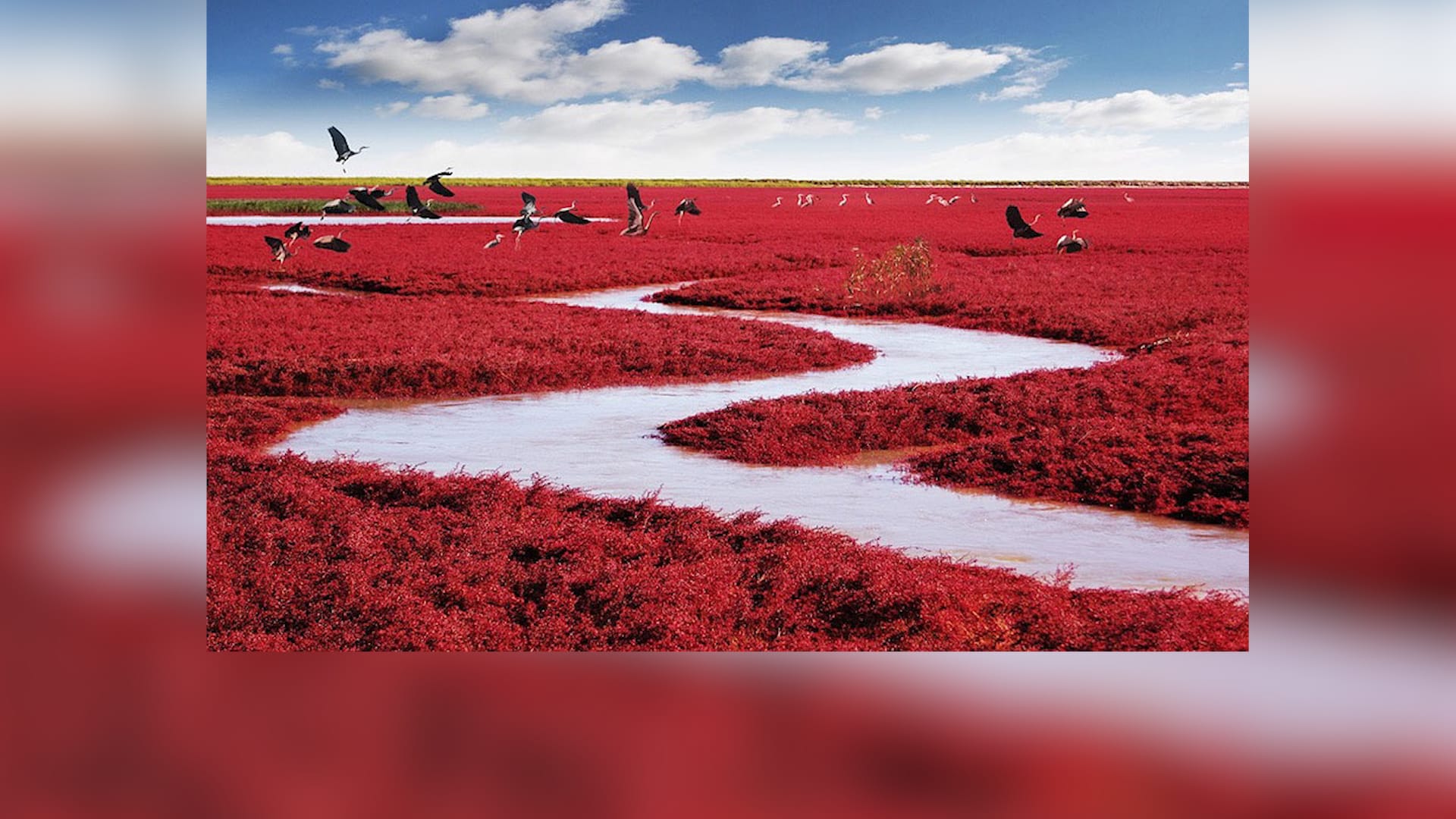 This isn't an alien planet… it's a place called Red Beach, China! The ground is covered with a strange plant...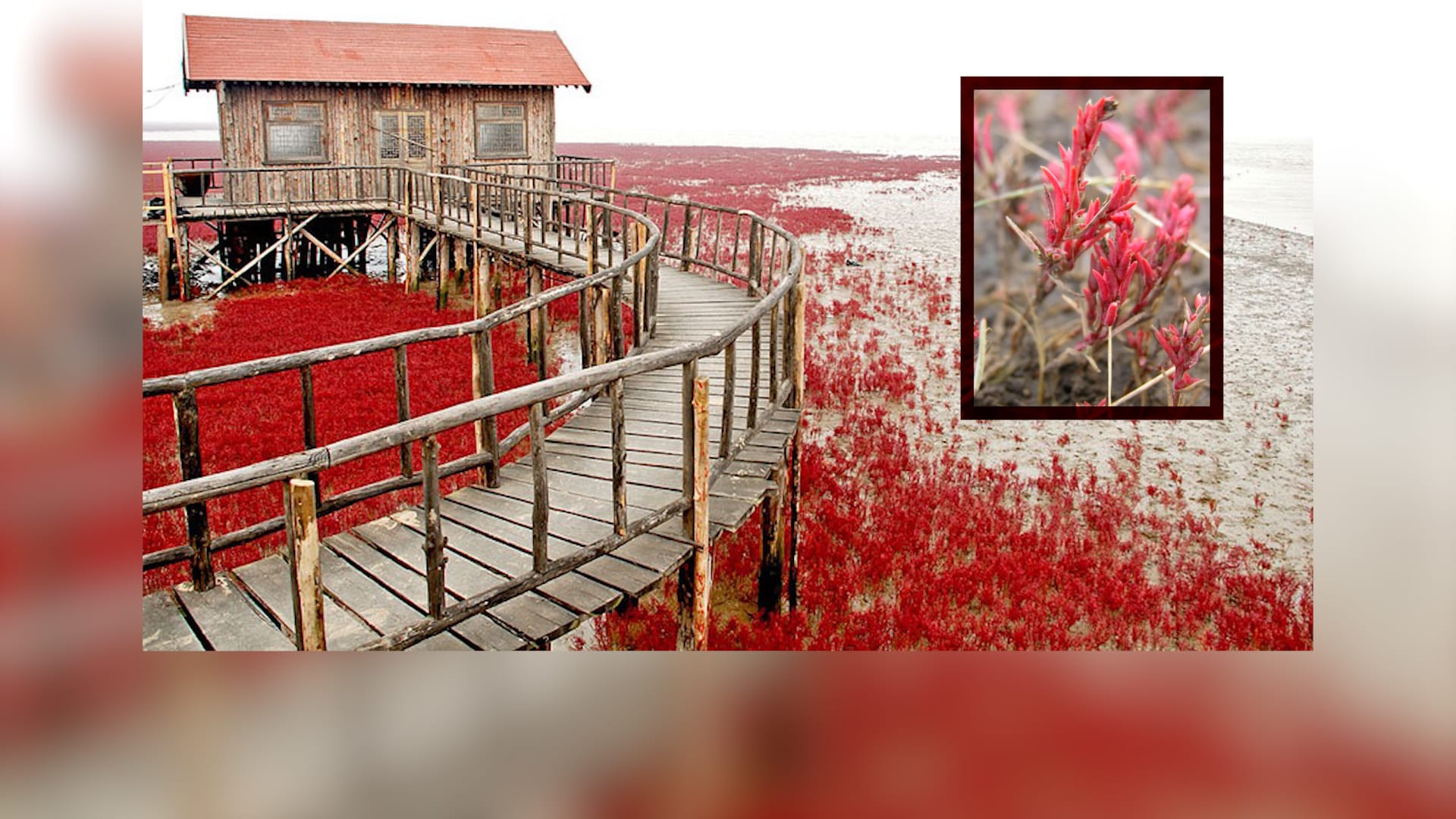 Most plants look green, but these plants are full of tiny red flowers. It makes the whole beach look red!
Spotted Lake, in western Canada, looks like it could be a lake on an alien planet. But why does it look spotted?!
Each summer, the salty water in the lake dries up, leaving behind a "crust" of salt that creates these little pools.
It's not everyday you see something like this! The ground is covered in sulfur, a bright yellow mineral. But why?!
Sulfur is found near volcanoes! This area is next to Mount Dallol, a volcano in the country of Ethiopia, in Africa.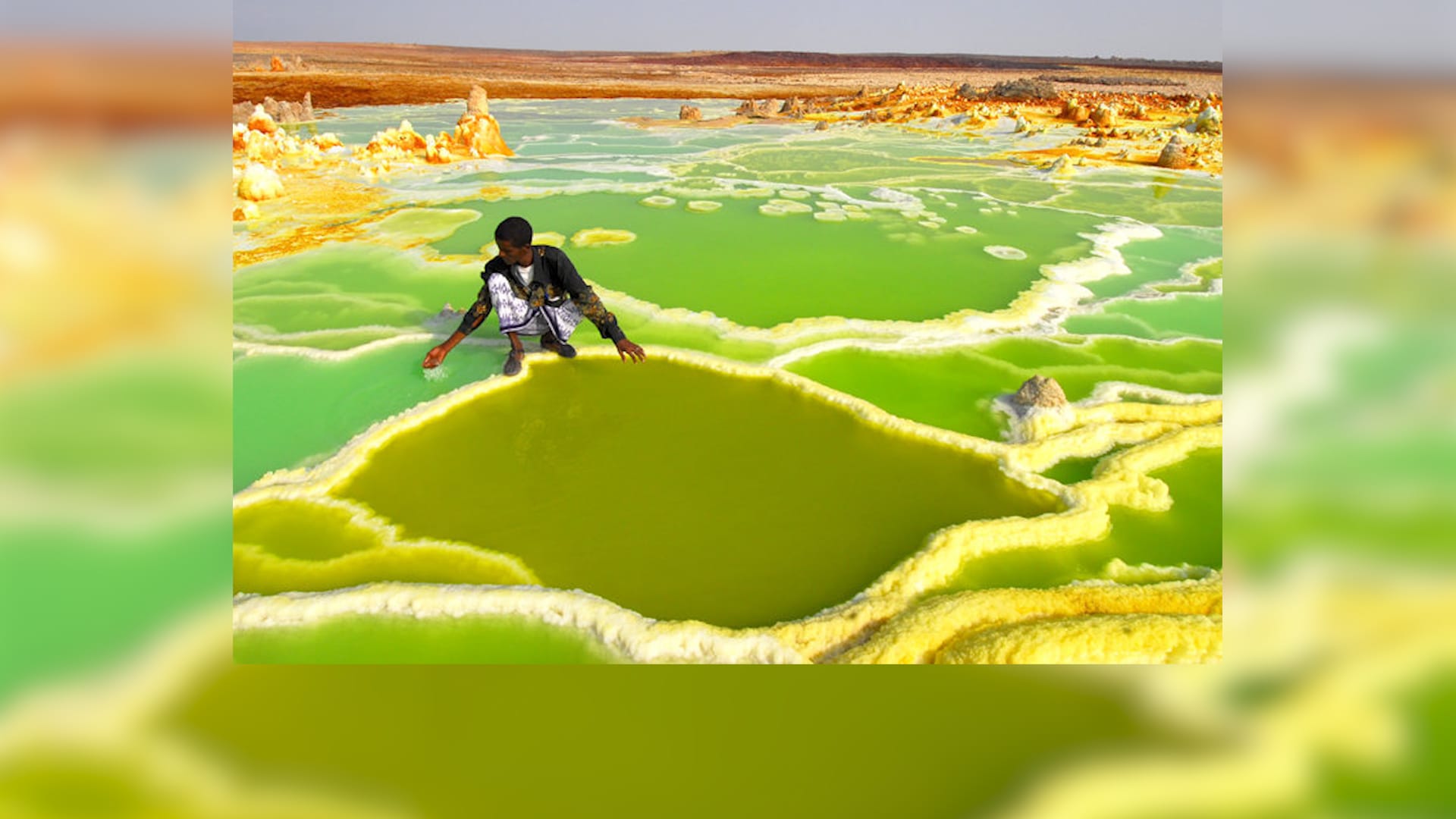 When sulfur mixes with hot water, it turns the water green. So there are pools of green water all around too!
When sulfur burns, it gives off a blue flame. So this volcano in Indonesia looks like it's erupting blue lava!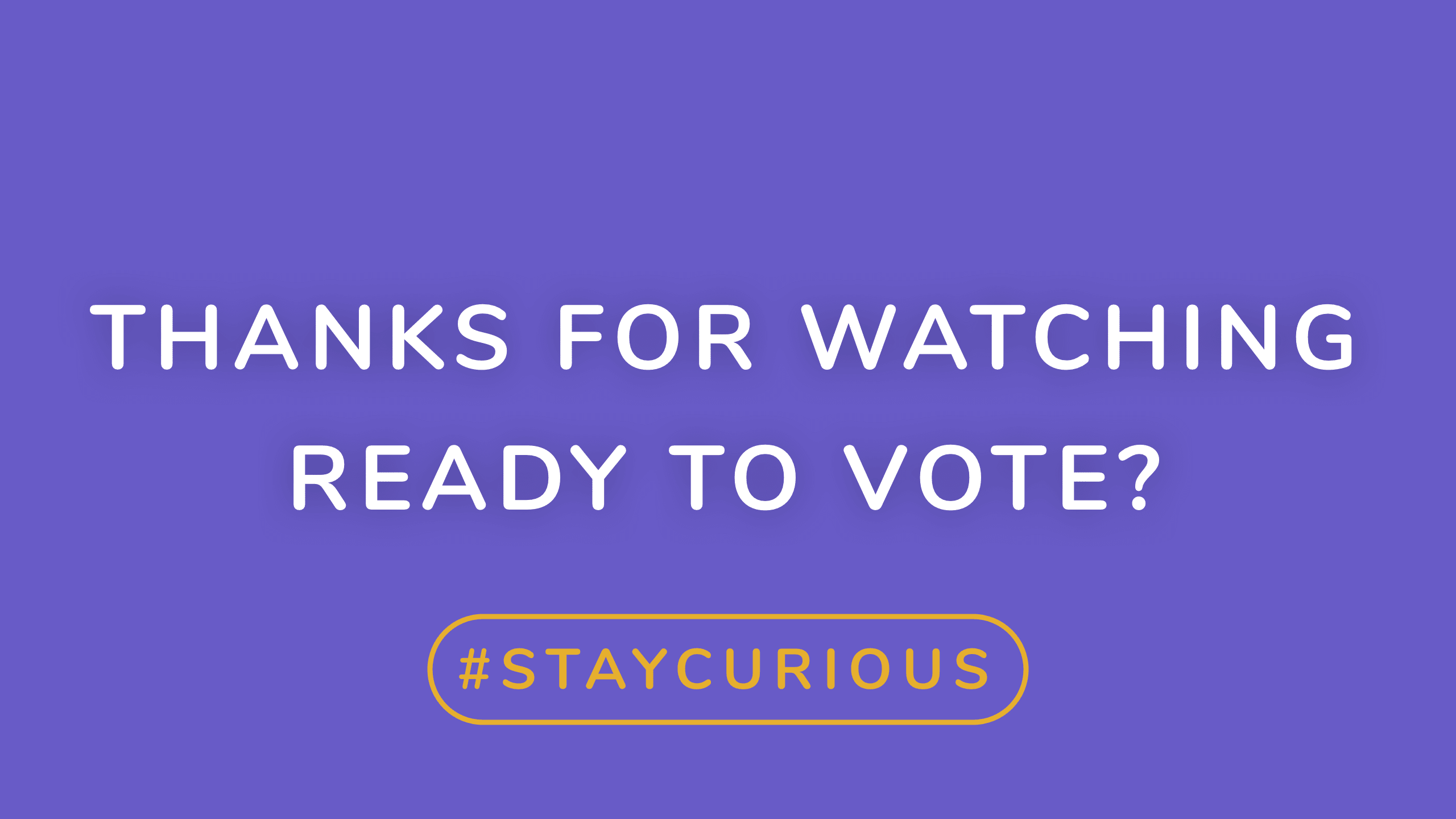 Voting for this episode is now closed. Would you like to vote on the most recent poll?
I pulled three questions from my jar. Which question do you want to explore next week? How do some people get so good at sports?

-Elena, 1st Grade

Who invented socks?

-Ivan, 4th Grade

How do white clouds turn gray?

-Gianna, Kindergarten

Are aliens real?
Watch the video to discover the answer and don't forget to vote for next week's question. There are mysteries all around us. Have fun and stay curious!