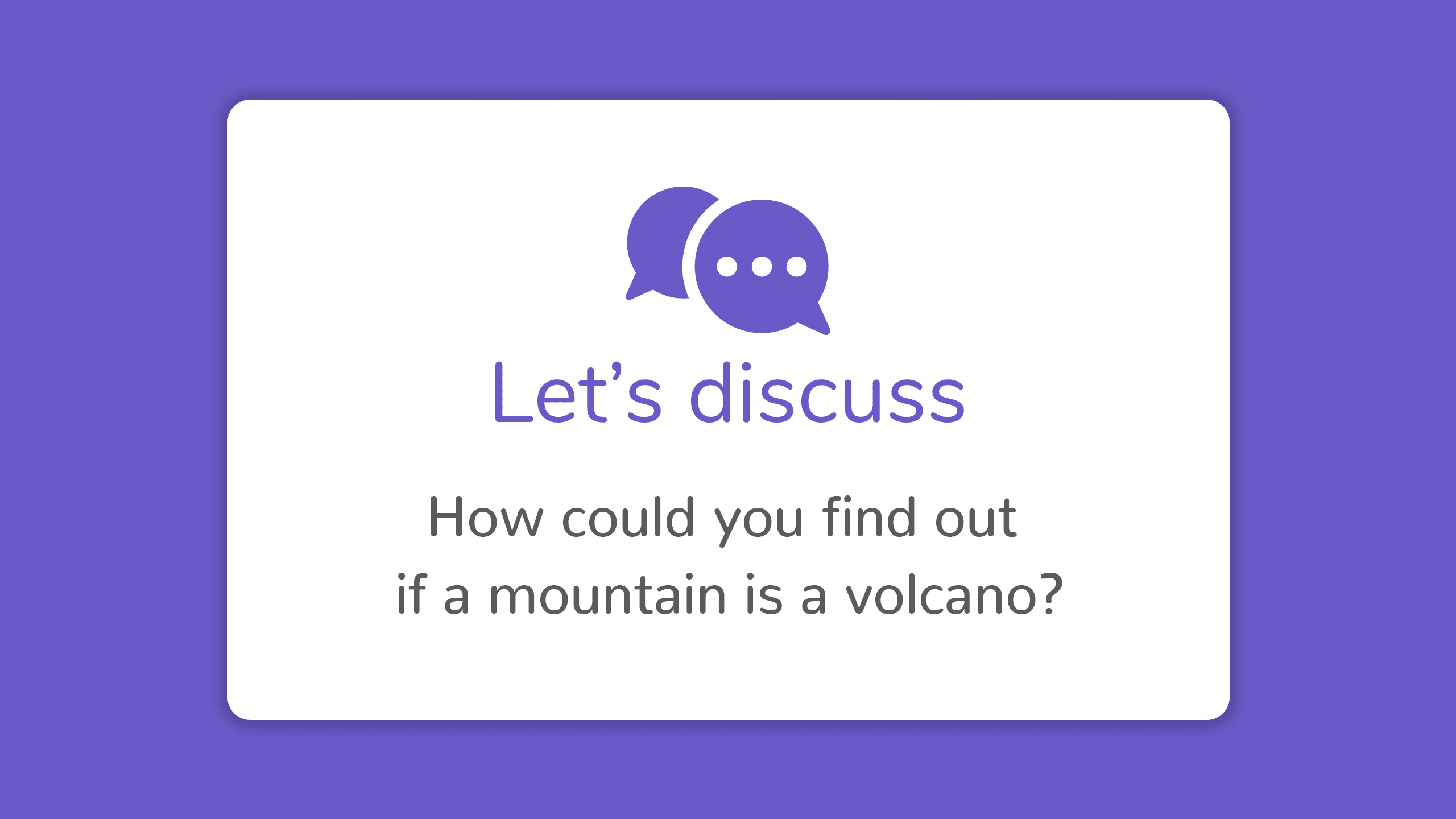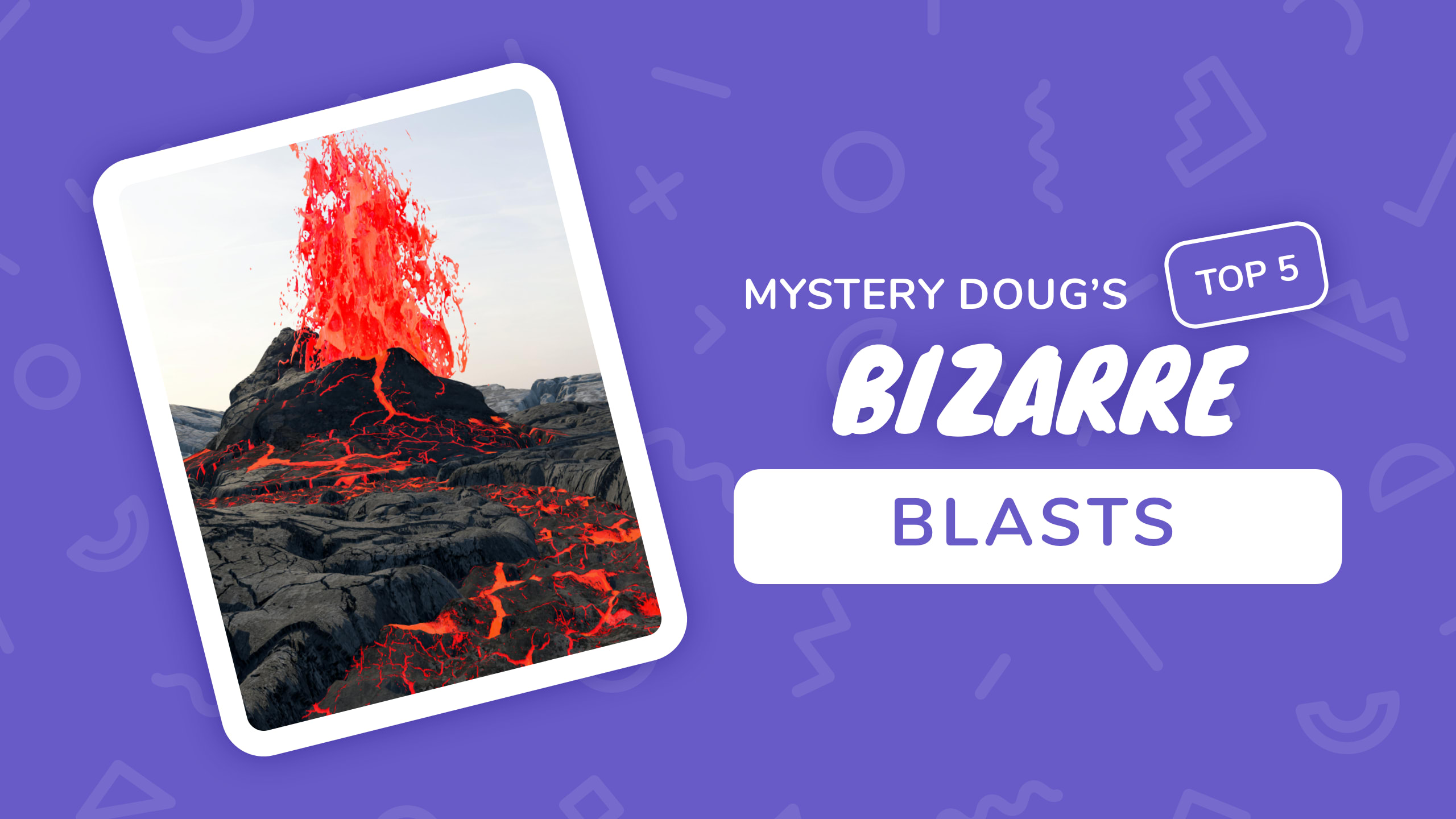 When an animal or person bumps into this plant, it seems to explode! How could exploding help this plant?
Hint: Look closely at the black things coming out. What do you think those are? Why would it help the plant to shoot those out?
The black things are seeds! When the plant explodes, it spreads seeds everywhere, which will hopefully grow into new plants!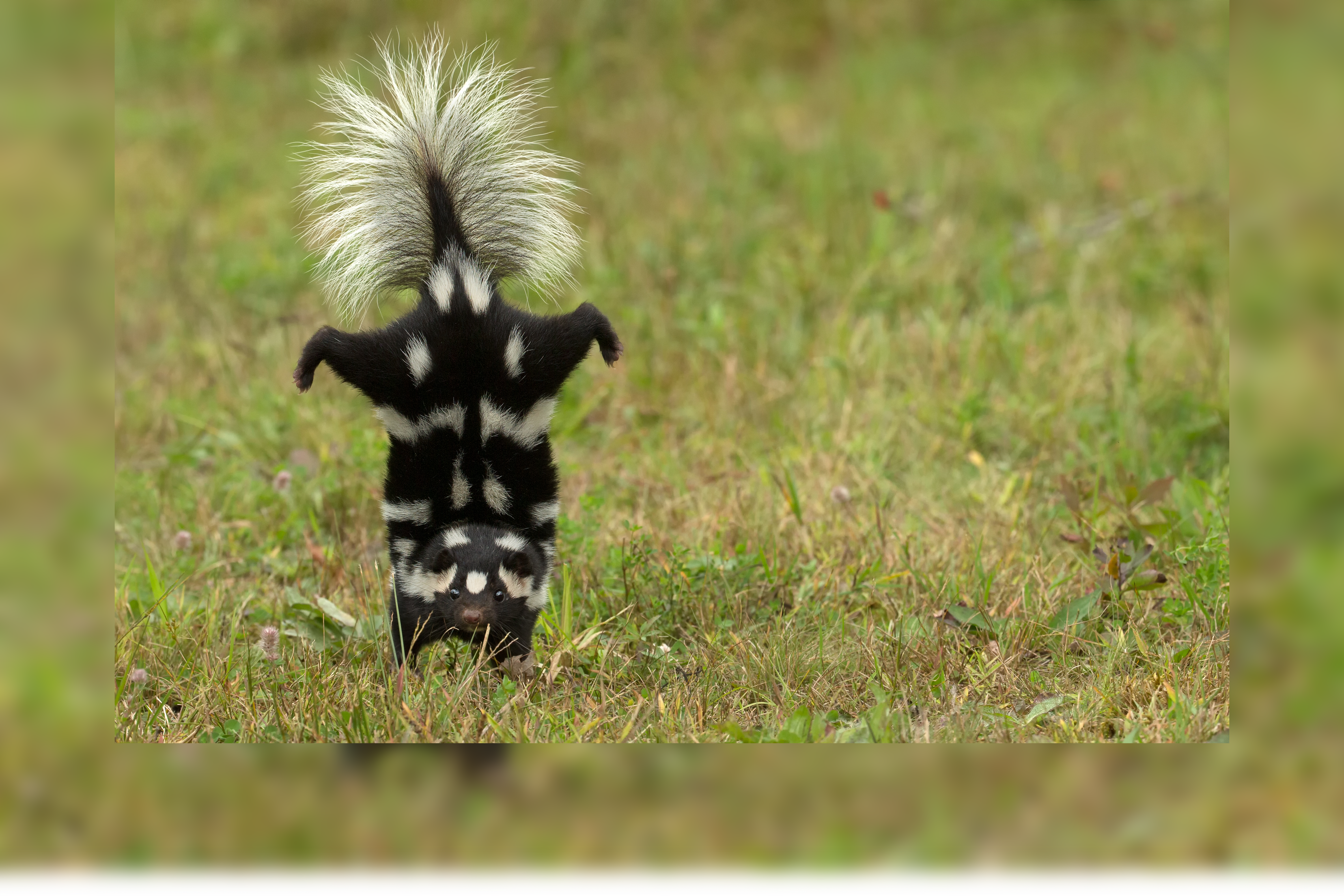 What is this animal and why is it doing a handstand? (Hint: the black and white colors might give you a clue.)
This is a type of skunk! When it's scared, it does a handstand to look bigger and as a warning to go away. Otherwise it will spray!
If a bird attacks this gecko, the gecko can do something amazing to defend itself. What do you think it will do?
It can shoot a sticky, smelly liquid from little openings in its tail! It's called a Golden-tailed Gecko and it lives in Australia.
This fish can spit water into the air! It's amazing, but why does it do this? How could spitting water help this fish?
This archerfish shoots water to knock bugs off of plants! When the bugs fall into the water, they become lunch.
This snake is a special kind of cobra. Check it out! What do you think it's spraying? Spit? Water? Something else?
It's spitting venom (which can be deadly) out of its two front teeth! Here, scientists are seeing how well it can aim at the sheets!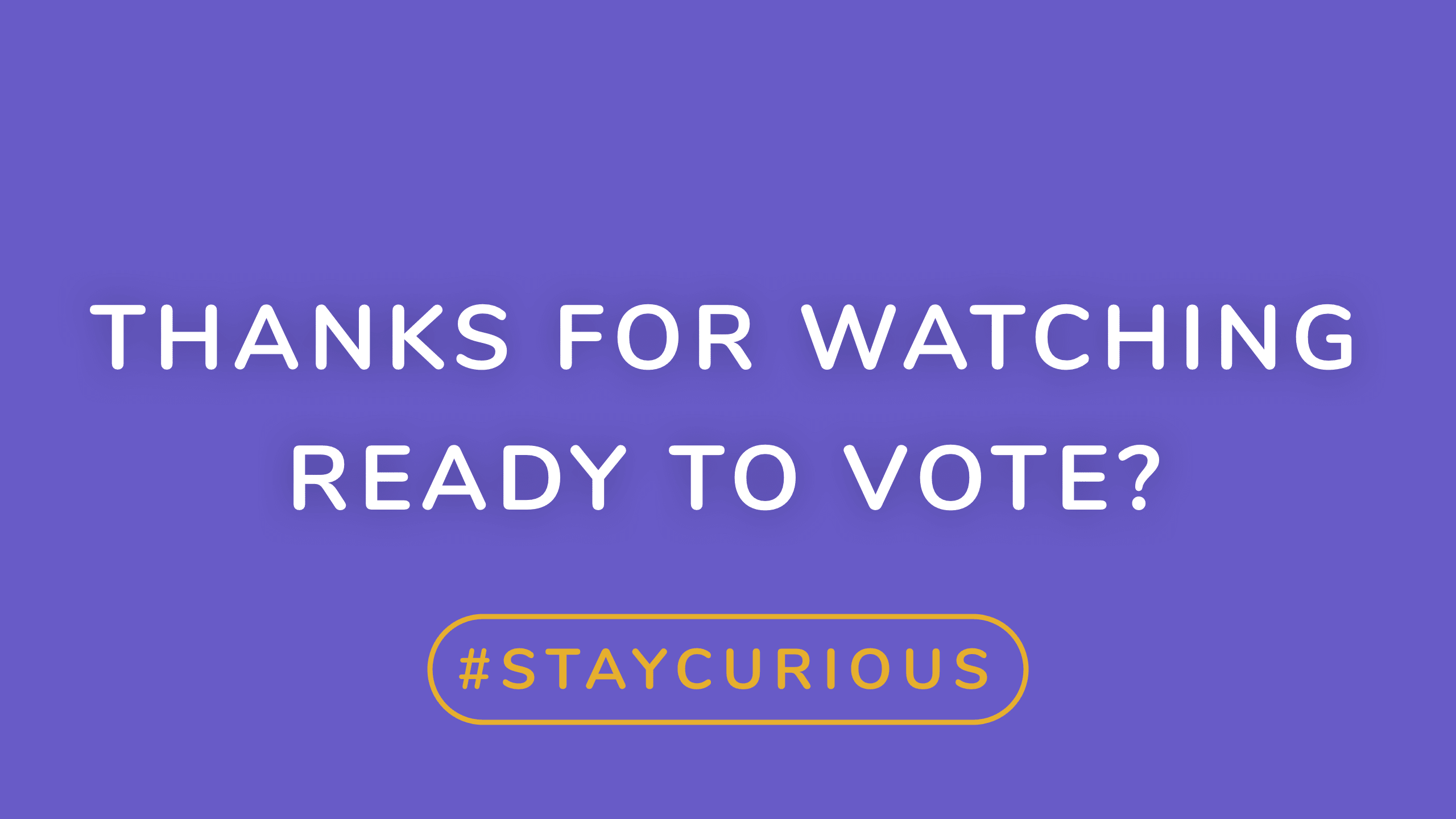 Voting for this episode is now closed. Would you like to vote on the most recent poll?
I pulled three questions from my jar. Which question do you want to explore next week? What do garbage trucks do with garbage?

-Miles, 3rd Grade

Where does metal come from?

-Kadielynn, 5th Grade

How do earthquakes happen?

-Andi, 3rd Grade

Could a mountain turn into a volcano?
Watch the video to discover the answer and don't forget to vote for next week's question. There are mysteries all around us. Have fun and stay curious!