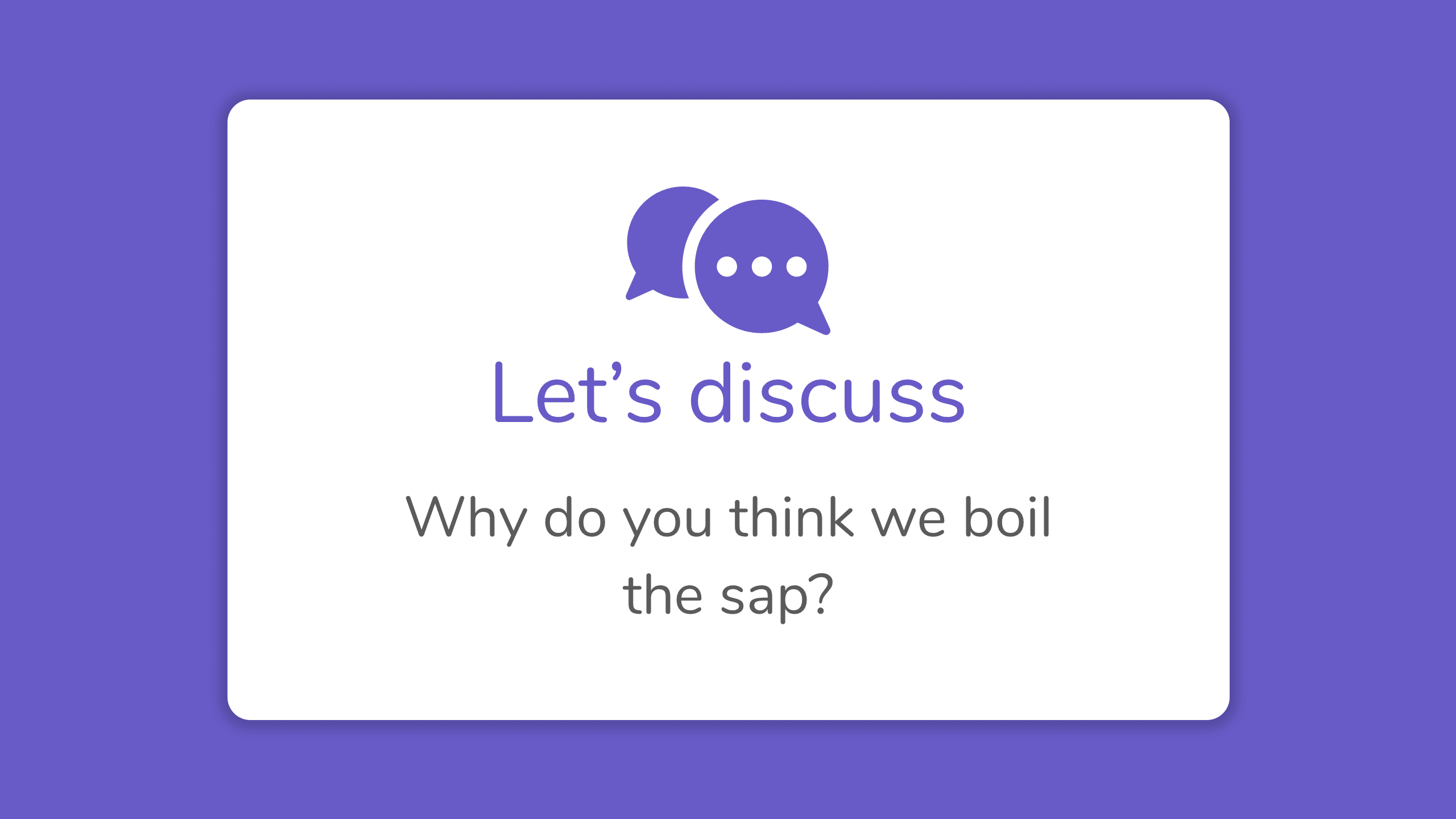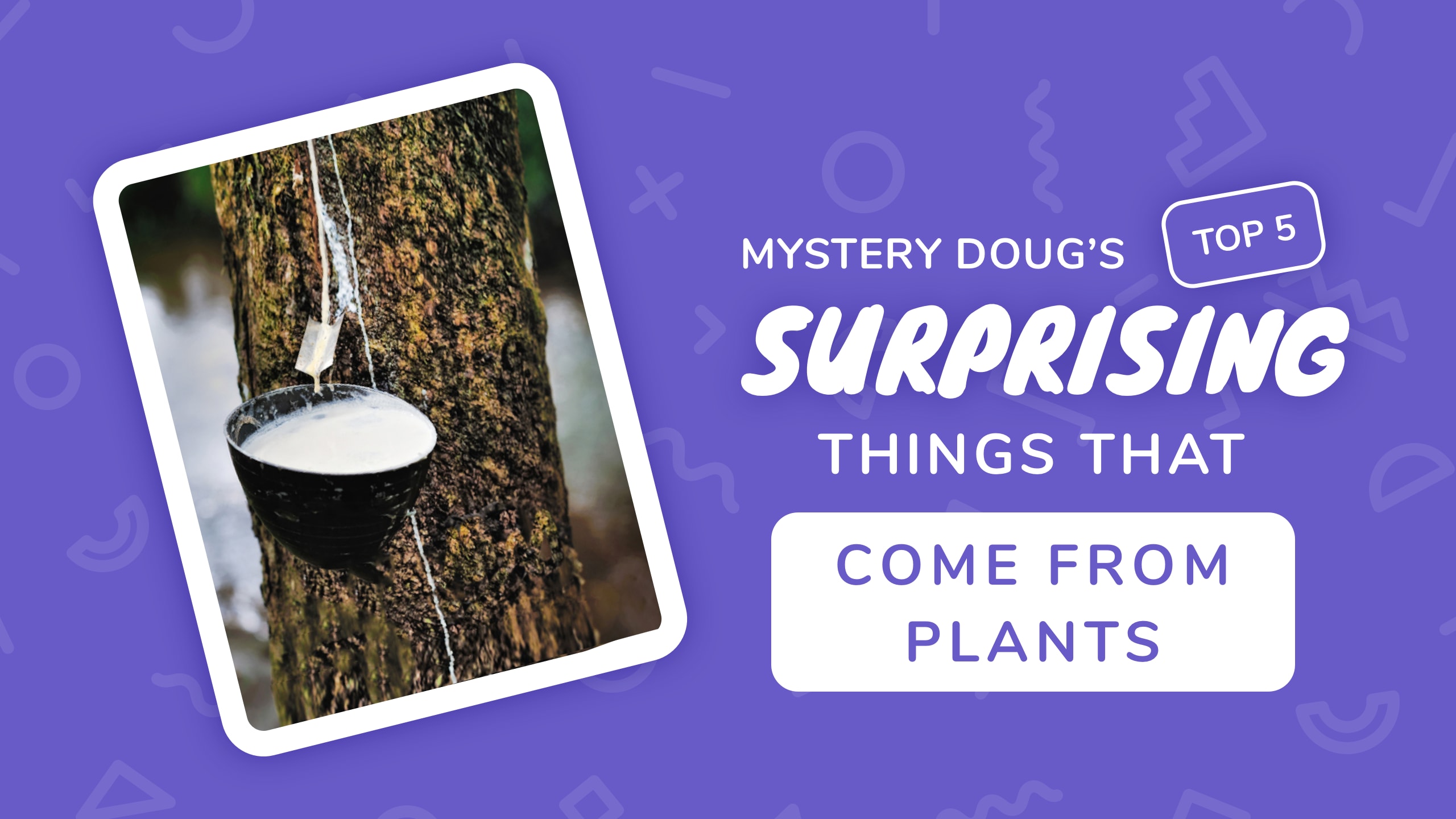 When you cut this tree, white sap comes out. What do you think it is? Hint: clowns, gardeners, and dentists all use the sap...
Here's another hint. When the sap dries, like it has on this tree, you can pull on it. It's stretchy--and it bounces!
It's rubber! The rubber tree's sap (latex) is made into balloons, hoses, gloves, and more! Watch how balloons are made!
Why is this pond red? What's going on?
The water isn't red--red things are floating on the water! They're cranberries! Farmers use ropes and rakes to pull them to shore.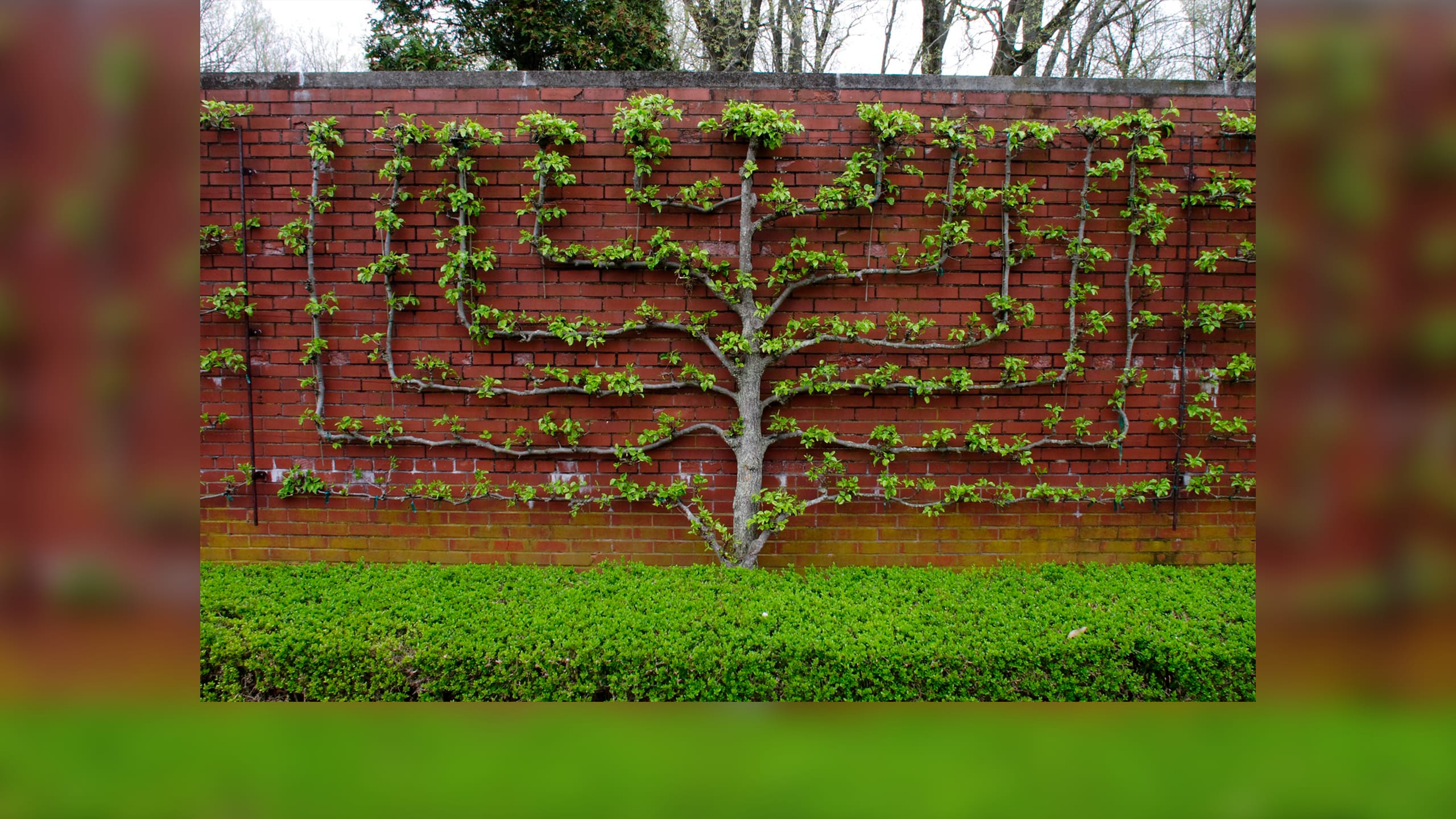 Some people spread out tree branches as they grow into fun patterns and shapes. What shape would you make a tree?
You can guide trees to grow into almost any shape! Think like an inventor. Could you grow a tree into an object you use everyday?
These people grew trees into chairs! It takes about 5-8 years to grow one.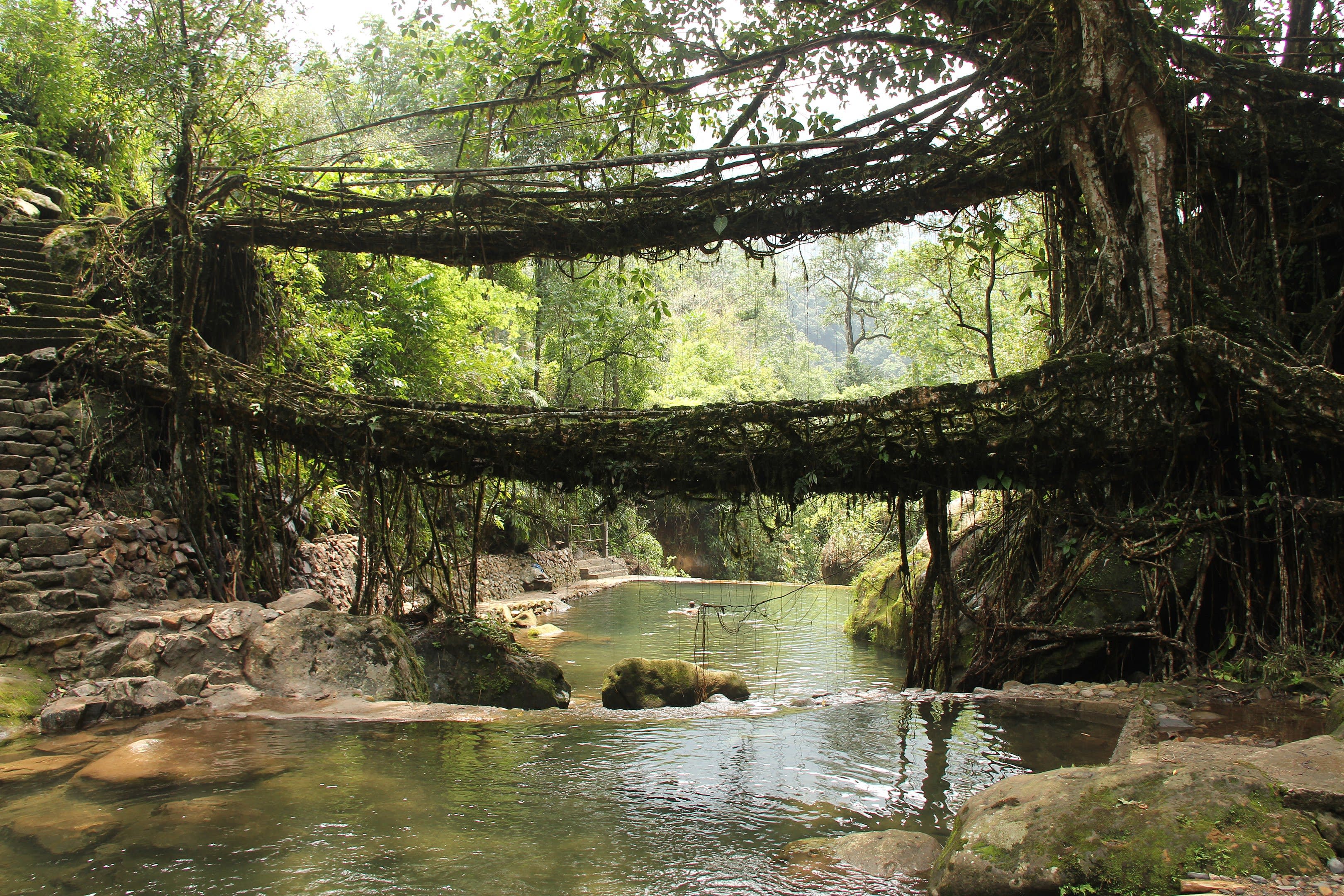 Tree branches aren't the only things you can grow into shapes. These bridges in India are made from roots!
Most wooden houses look boxy. They're made out of wood that's been cut into straight beams and boards. But…
Check out this kind of wood--bamboo. Bamboo is super bendy and strong! What kind of house could you make out of this wood?
Since bamboo is so bendy, you can make a house with lots of curves--like this bamboo house in Bali, Indonesia!
Check out what grows on this tree. A very common food is made out of these white gloopy things. What food do you think it is?
People let the white things rot and dry out, which turns them brown. Then they're ground up and made into…chocolate!
Chocolate isn't sweet unless sugar has been added. In fact, "raw" chocolate taste bitter! These kids are trying some without sugar.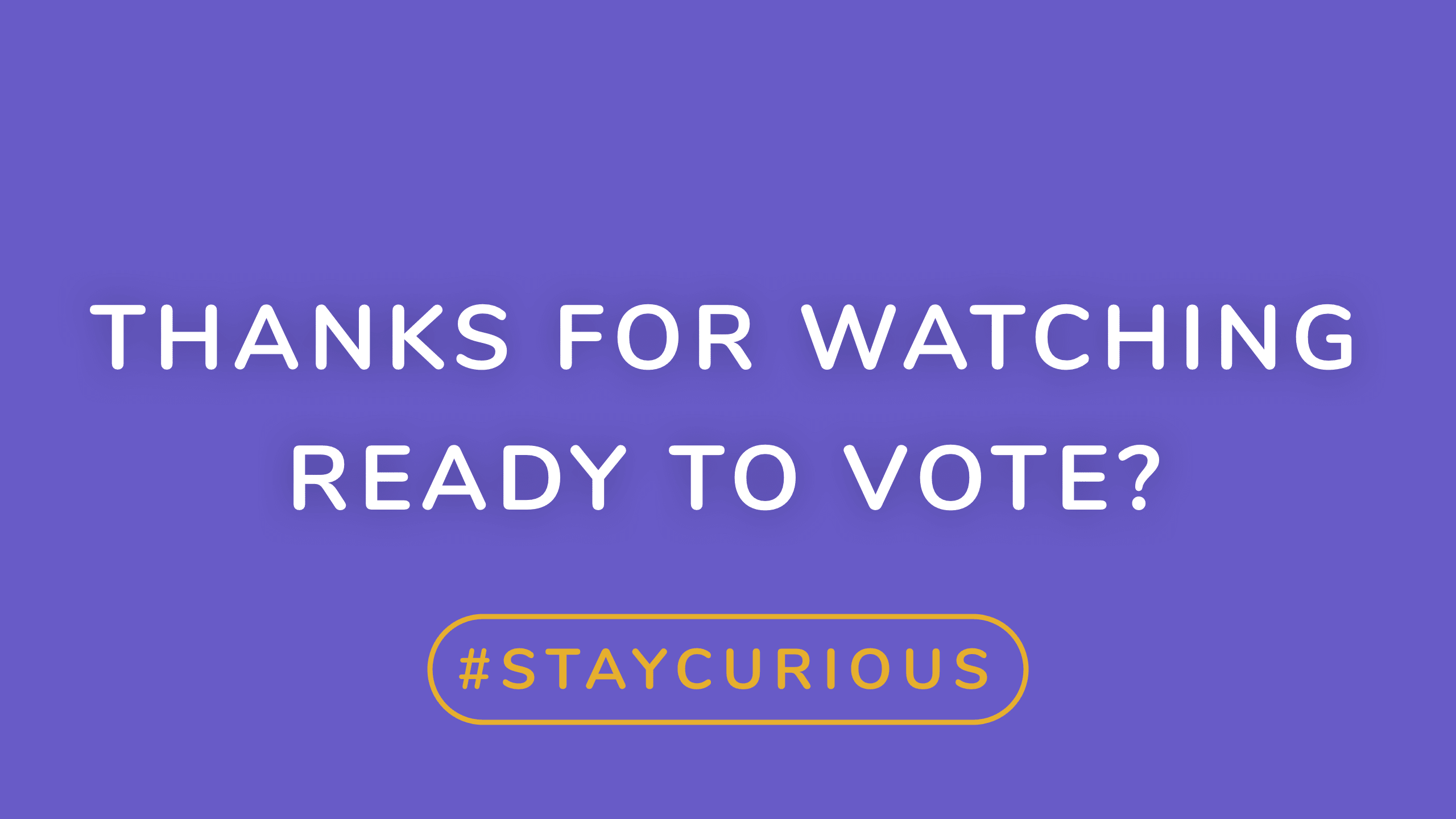 Voting for this episode is now closed. Would you like to vote on the most recent poll?
I pulled three questions from my jar. Which question do you want to explore next week? Why do beavers build dams?

-Matteo, 2nd Grade

What were the first computers like?

-Josie, Kindergarten

How are magnets made?

-Chiranjeve, 1st Grade

How is syrup made?
Watch the video to discover the answer and don't forget to vote for next week's question. There are mysteries all around us. Have fun and stay curious!