Hi, it's Doug!
This past school year, you and your students might have noticed guest experts on some of our weekly mini-lessons. For a while now, though, I've been eager and excited for there to be some regular new faces, not only guest appearances!

I'm so honored that you have chosen to welcome me into your classrooms and homes each week. I'm now thrilled to introduce our newest guides who will be making regular appearances in our lessons. Meet Danni, Esther, and Jay!


Meet Danni
Meet Danni
Danni Washington dreamed of exploring the oceans since she was six years old. Fierce, focused, and on a mission, she made her dream come true: With a degree in Marine Science/Biology, she started out as a naturalist teaching kids about marine ecosystems and became the first African-American woman to host a nationally broadcast syndicated science TV series. Danni is an avid scuba diver, and is always ready for an adventure. She is eager to share her love of nature to get children excited about ocean conservation, STEM, and the adventures that await explorers of all ages.
Meet Esther
Meet Esther
Esther Ikoro is fascinated by the real things we encounter when we explore the natural world. She wants to inspire people to spend more time in nature because it isn't just fun, it's actually important for our health! She holds a Master of Public Health and helps others become more curious and comfortable in the natural world through her work with an outdoor education company and sharing outdoor-related content through her web video series "See You Outside." Based in Indiana, Esther loves to garden and enjoys going on adventures--camping, hiking, and canoeing.
Meet Jay
Meet Jay
Jay Flores is passionate about using the power of curiosity and science to inspire young people to become superheroes who solve big (and little) problems. Jay, who lives in Miami, FL, is a mechanical engineer and shares his passion for STEM in online videos and on his own science show, "It's Not Magic, It's Science!" Jay is excited to explore a range of topics, including unconventional inventions such as ironman suits for grandmas. His goal is always to motivate students to become tomorrow's innovators by connecting science to everyday life. He'll be creating content both in English and in Spanish for our bilingual students and families.
Meet Doug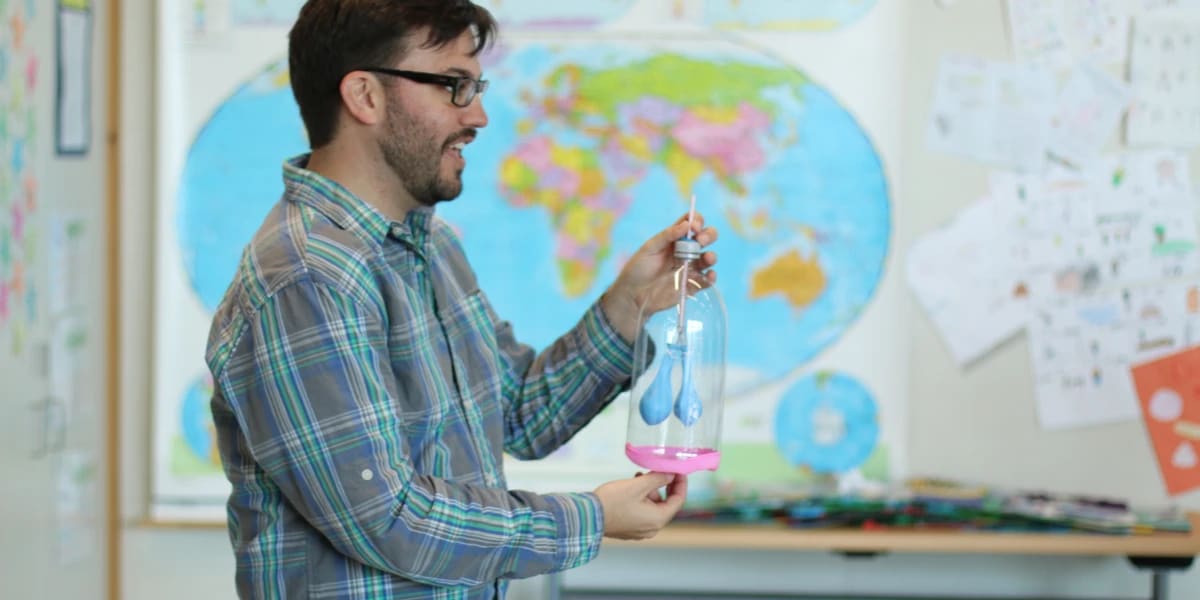 Meet Doug
Doug Peltz is the original voice behind our video Mysteries and provides guidance to the storytellers on the team. Before co-founding Mystery.org, he was an elementary and middle school science teacher. Doug became fascinated with the wonders of the world while growing up in the Midwest, and after spending about a decade in California, he's recently moved to Texas and is excited about exploring the great outdoors in the Lonestar State. He loves science and knows exactly how to make other people love it too.