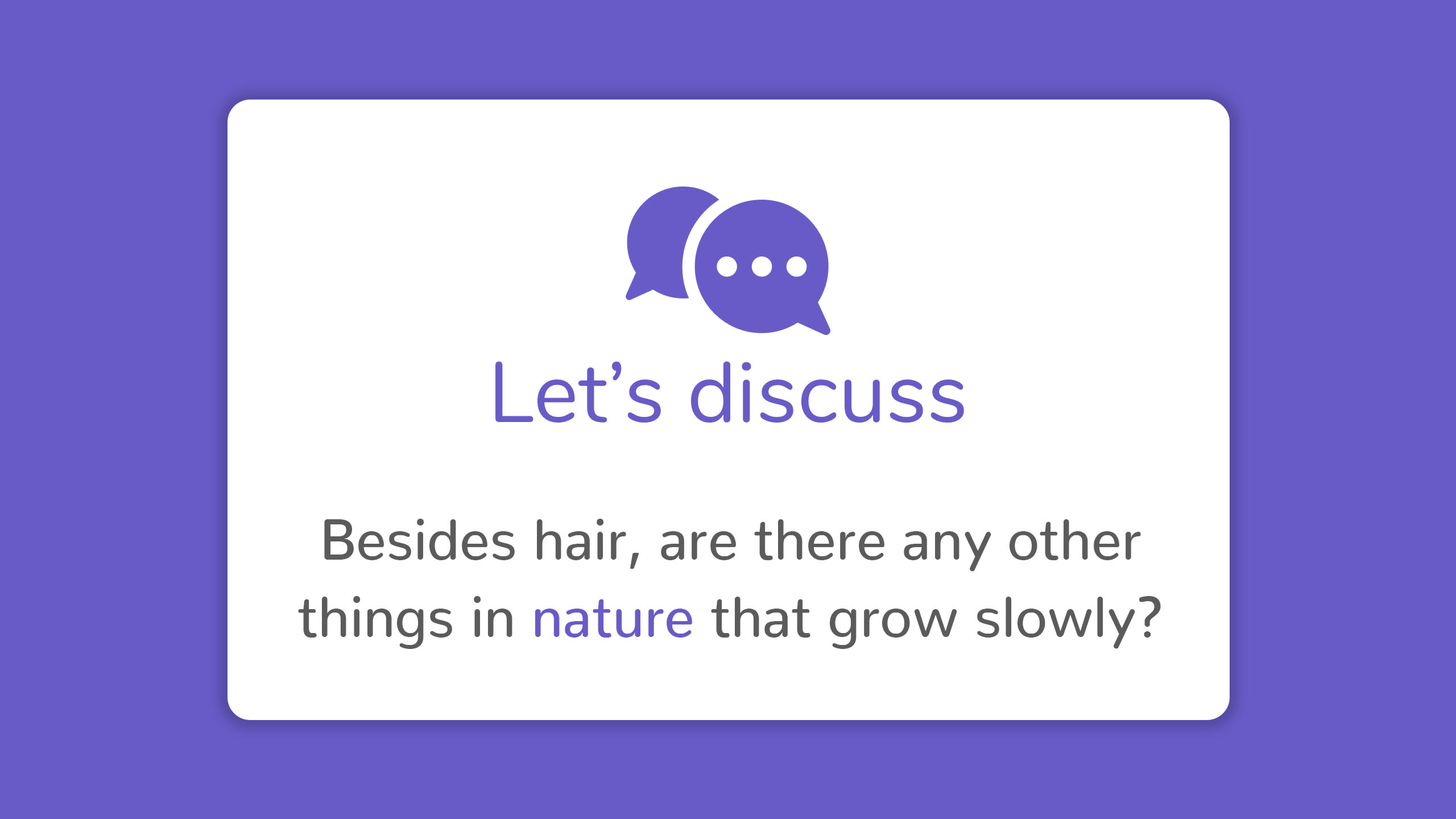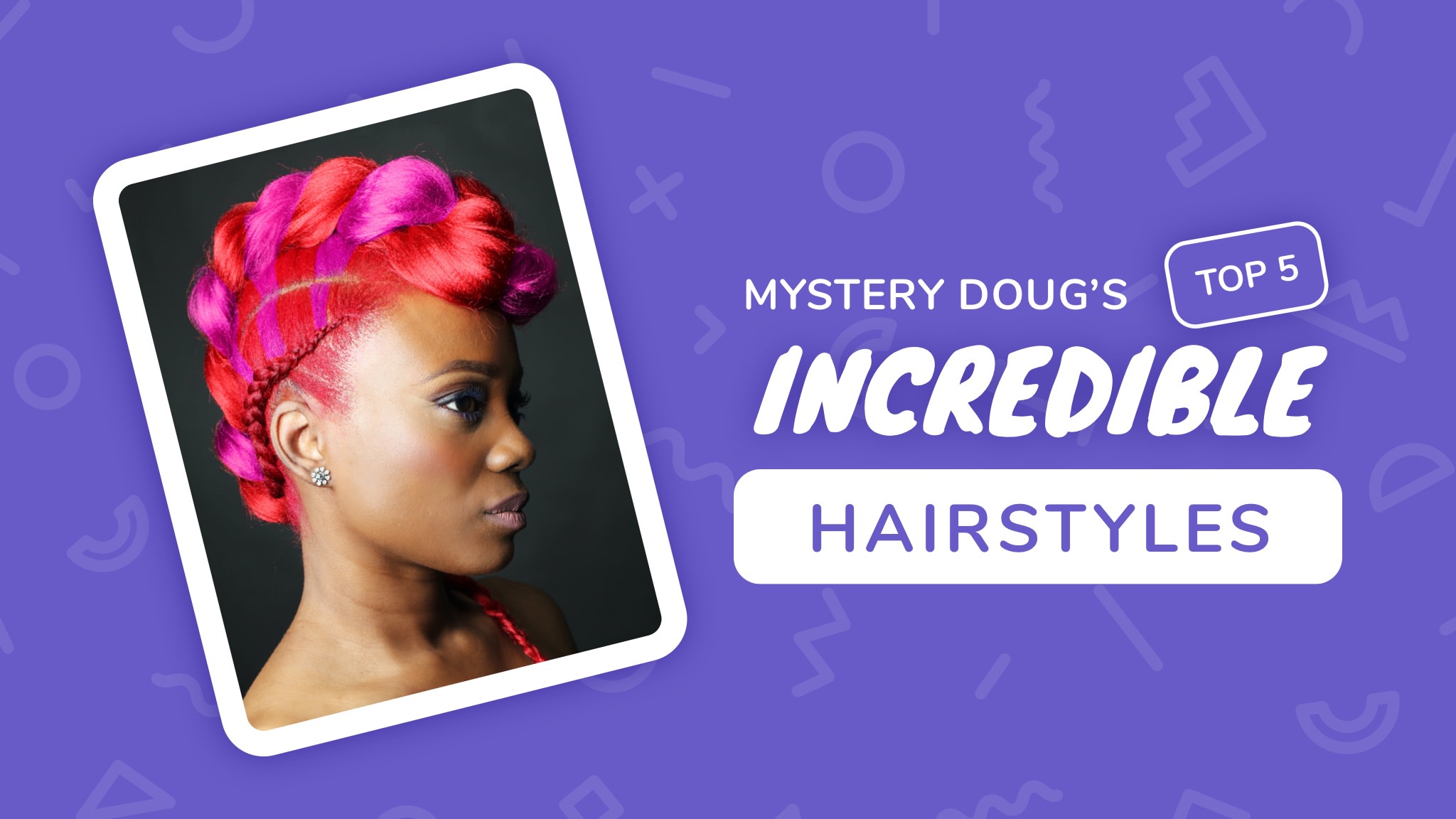 This person's hair has been shaved into the shape of an animal's leg! What do you think it will look like once this haircut is finished?
The haircut looks like a lizard! Some people even dye it green and add fake eyes! How could you make other animals with your hair?
People create other animal shapes too—like fish, spiders, dogs, rats, and more! One person even shaped their beard into an octopus! (Don't cut your hair without an adult's help.)
To dye hair different colors, the dye is usually brushed on, like this. Think like an inventor! How could you add color to hair without a brush?
Here's an idea: You can spray the color onto the hair! People even use stencils to make different shapes as they paint or spray!
One hairdresser even uses water squirters to put on hair dye! (Don't try coloring your hair without an adult's help.)
You know that as people grow older, sometimes they lose the color of their hair. But this baby isn't old. What do you think is going on?
These people's white hair isn't dyed—it's natural! Their white hair lost its color before these people were born! These are called Mallen Streaks.
White streaks are traits, like blue eyes or curly hair. Many people in one family sometimes have them, like a baby, mom, and grandma!
Some people have really, really, really long hair! What are some reasons why someone would grow their hair so long?
One reason to grow hair so long is to cut it off and donate it! It can be made into wigs for people who have lost their hair.
Some do it just for fun—and do silly things with it! Not everyone can do this; some people's hair just can't grow as long!
Braids can be simple, or extremely detailed! If you were getting braids like these, how long do you think you'd have to sit still until a person finished braiding your hair?
A long, complex hairstyle like this can take up to 10 hours to finish! But some hairdressers are faster! Can you guess how much faster?
This isn't fast-forwarded! Celeste Smith can create super-long hairstyles in just 3 hours! Dancing actually helps her do it faster!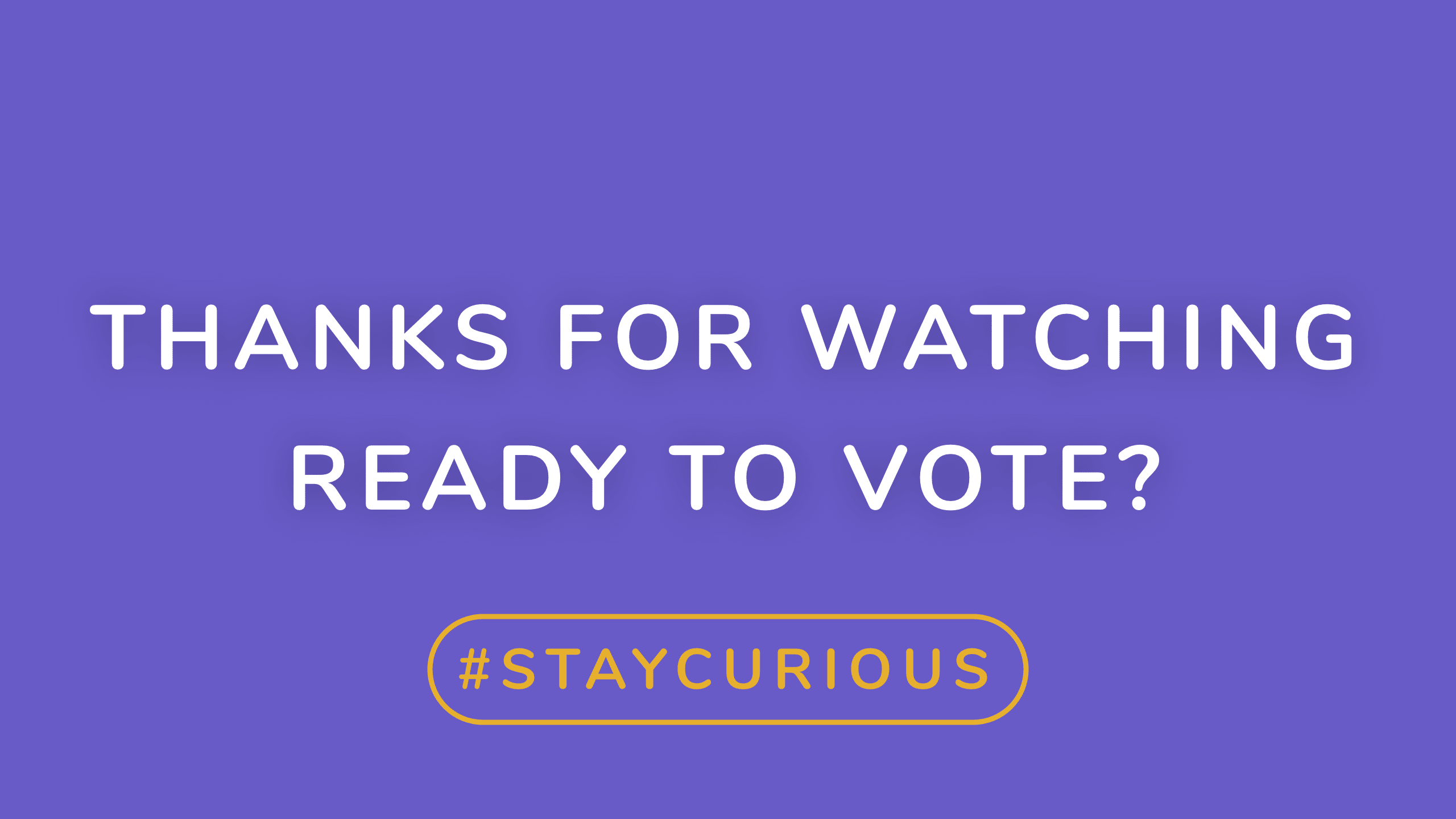 Voting for this episode is now closed. Would you like to vote on the most recent poll?
I pulled three questions from my jar. Which question do you want to explore next week? What was the first cartoon?

-Azan, 5th grade

Are teeth made of bone?

-Ezriyana, 2nd Grade

How does a faucet change from cold to hot water?

-Morgan, 5th Grade

How does hair grow?
Watch the video to discover the answer and don't forget to vote for next week's question. There are mysteries all around us. Have fun and stay curious!