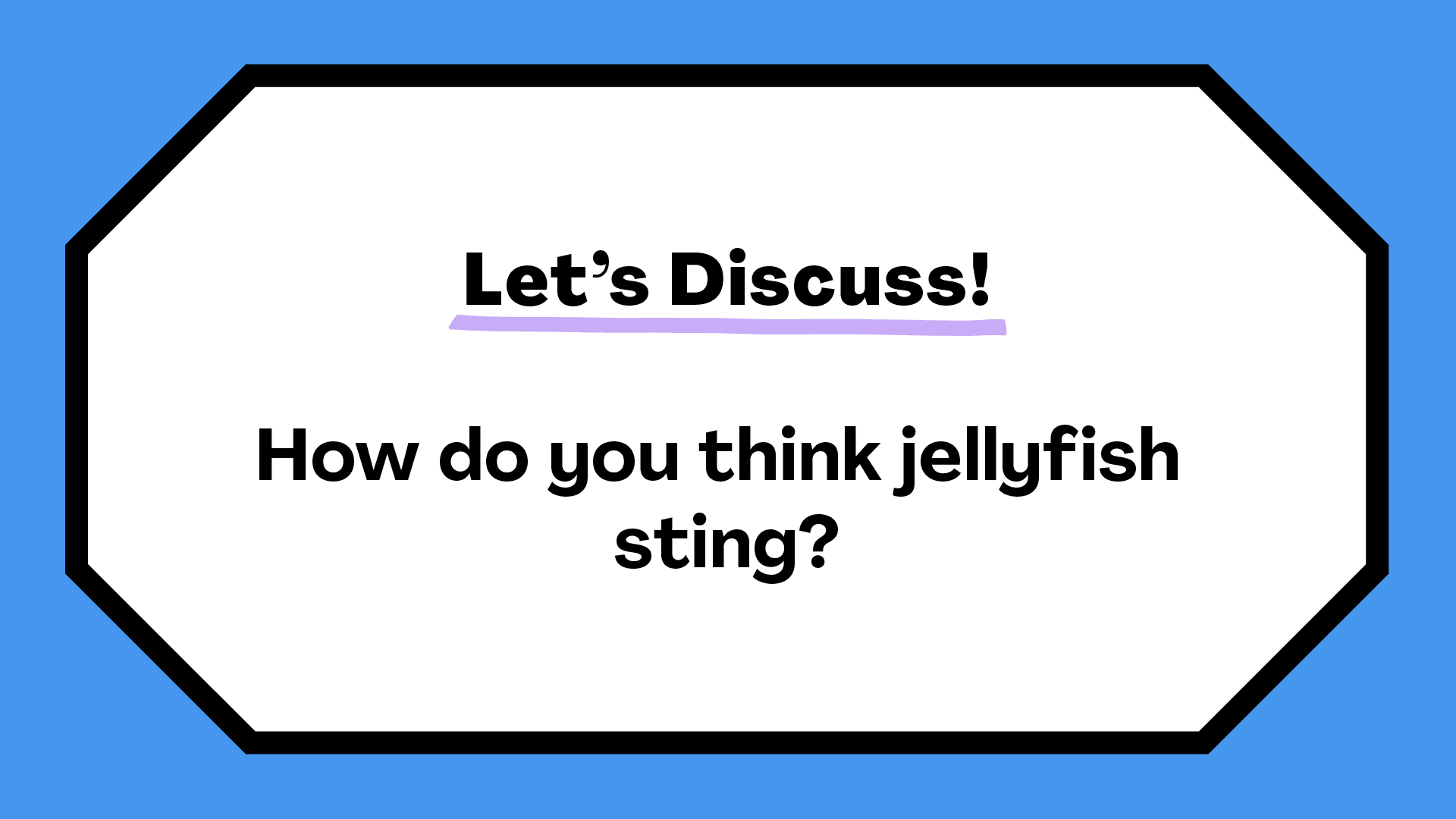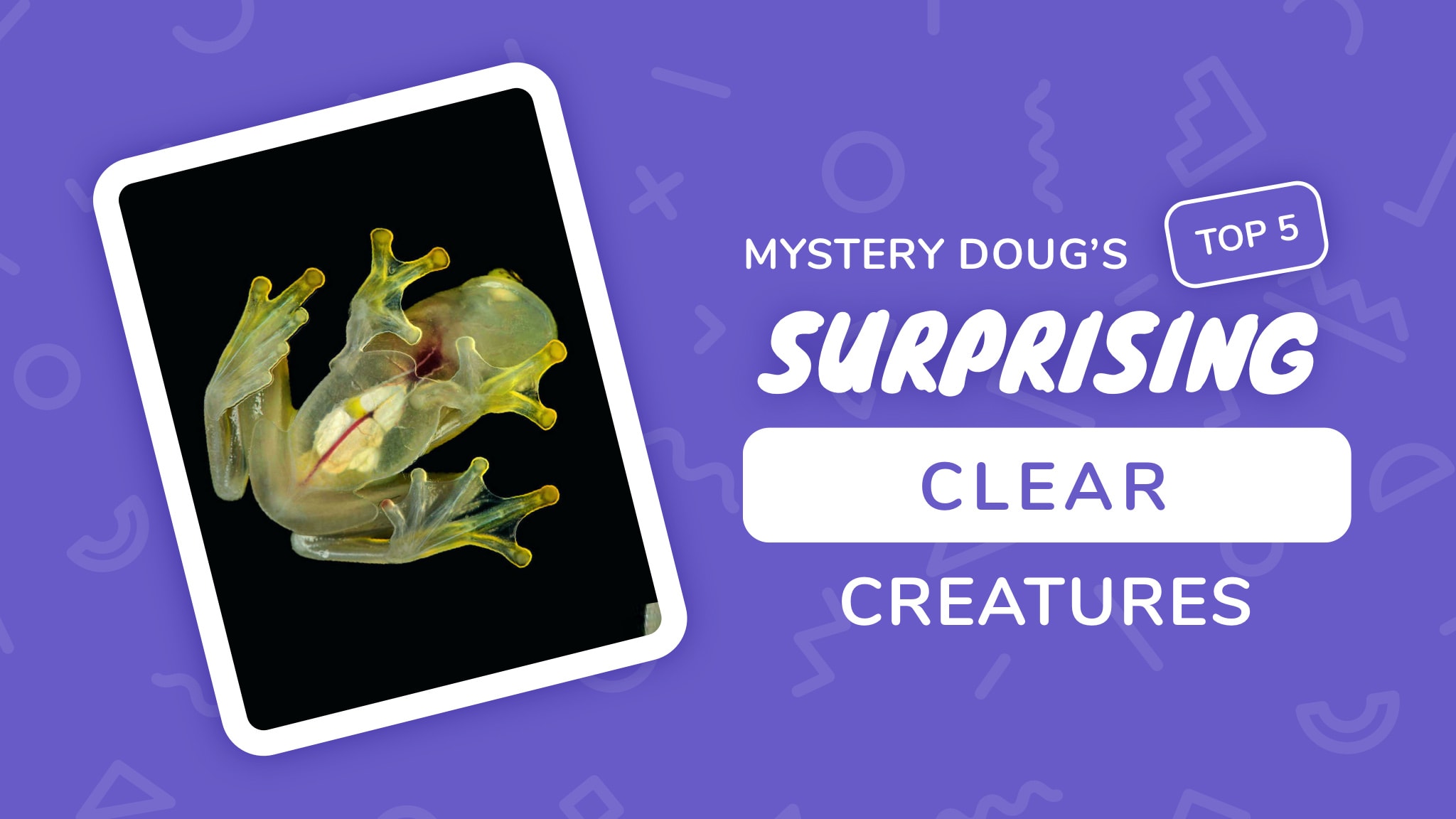 This baby animal looks like a clear ribbon! What animal do you think it is? (Hint: the adult isn't see-through.)
It's an eel! If you look closely at the baby, you can see its tiny head. When the baby grows up, its head still looks very similar!
Here's a different kind of see-through baby eel! An artist loved this baby eel so much that they made a purse that looks just like it.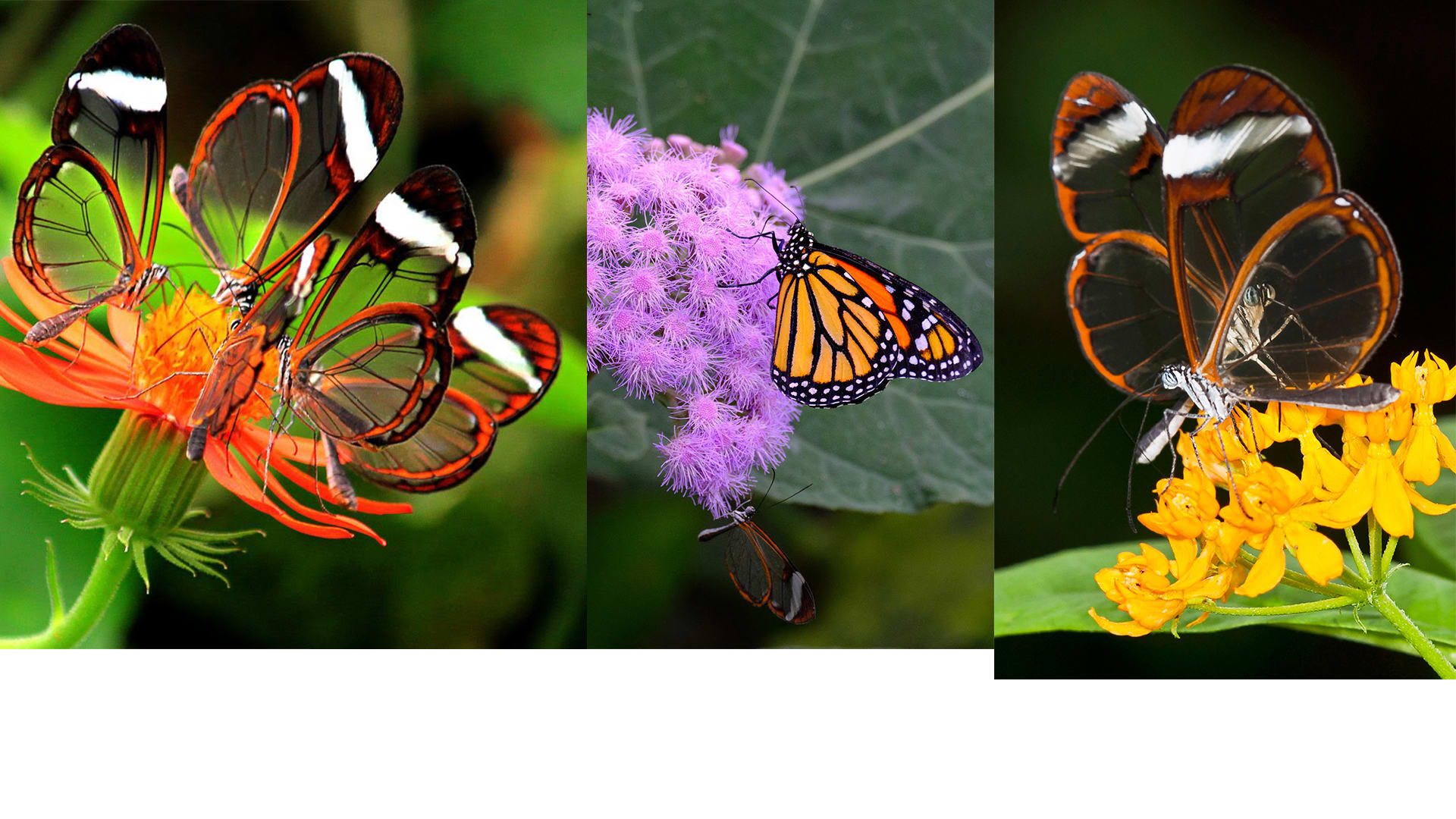 How many butterflies do you see?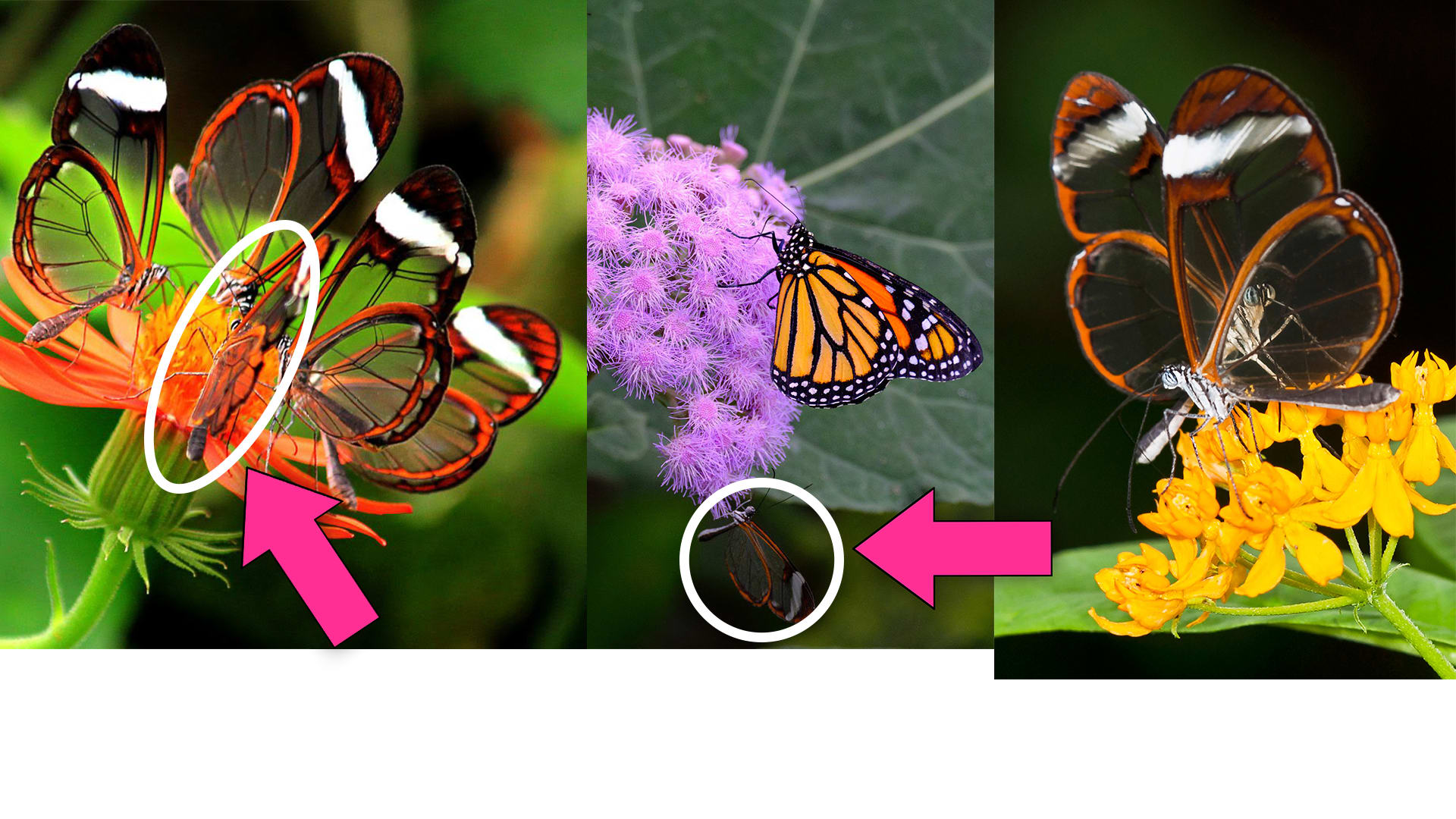 There are 9 butterflies total! Here are 2 you might have missed.
This is called a glasswing butterfly! Watch as someone puts a leaf behind its wings. These butterflies live near Central America.
This is the only plant that has clear flowers. But the flowers have an even stranger surprise…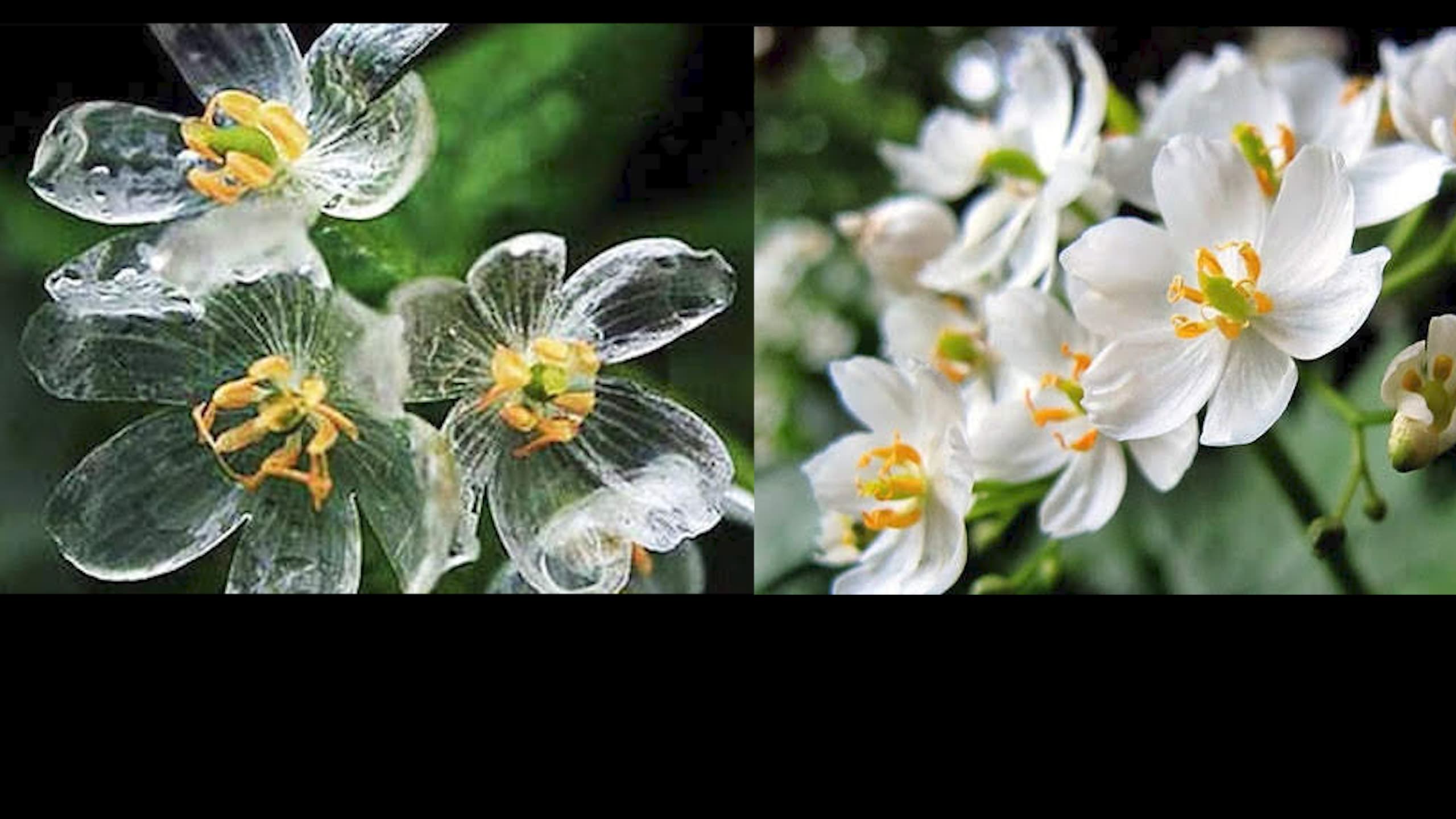 The flower petals are only clear when they're wet, like when it rains! When they dry off, they look like normal white flowers.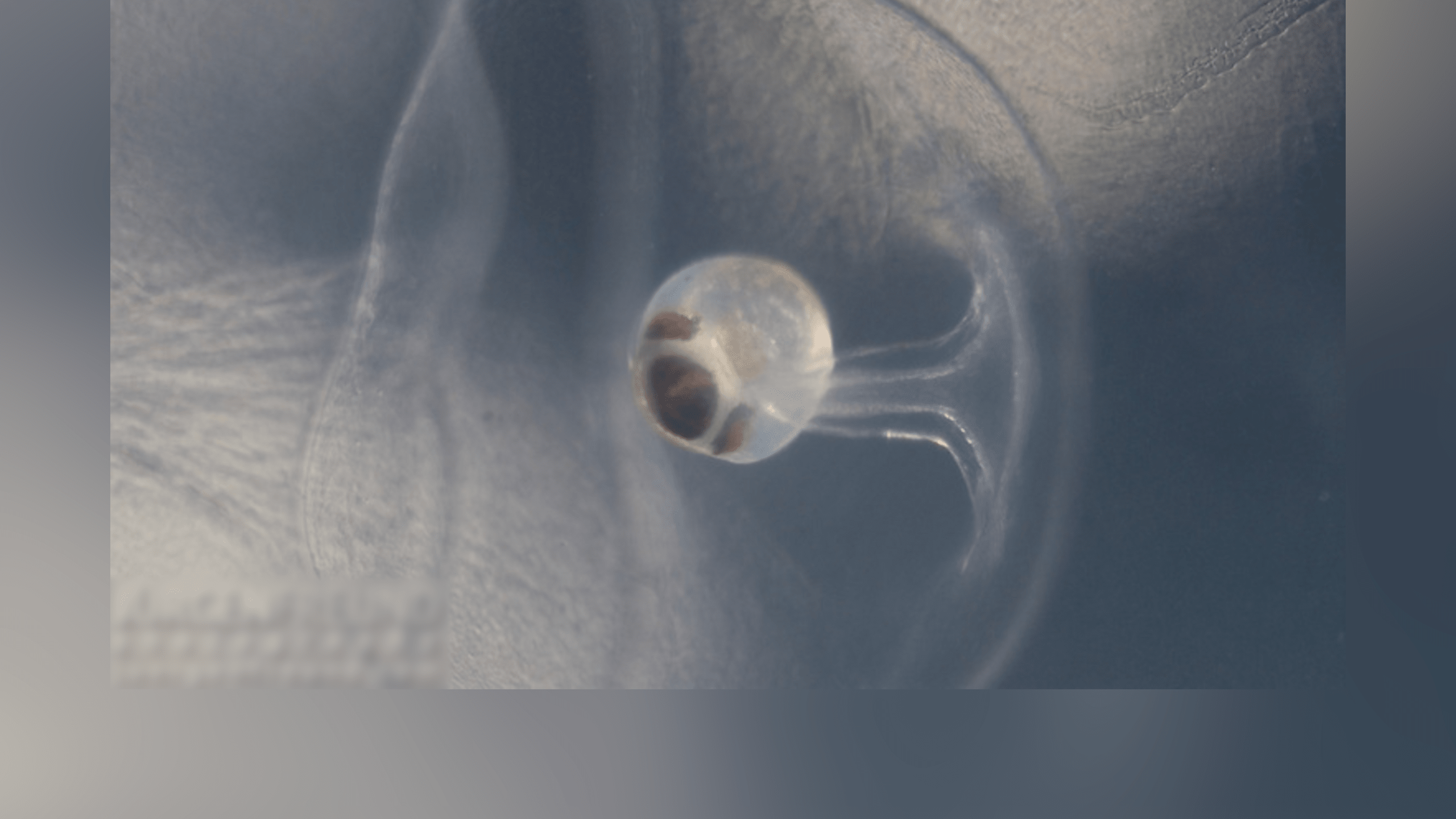 This is the eye of a common ocean animal. These animals are see-through. But they don't usually have eyes. What animal is it?
It's a Box Jellyfish! Its large eyes make it an excellent hunter. In fact, it has many eyes, so it can see in all directions!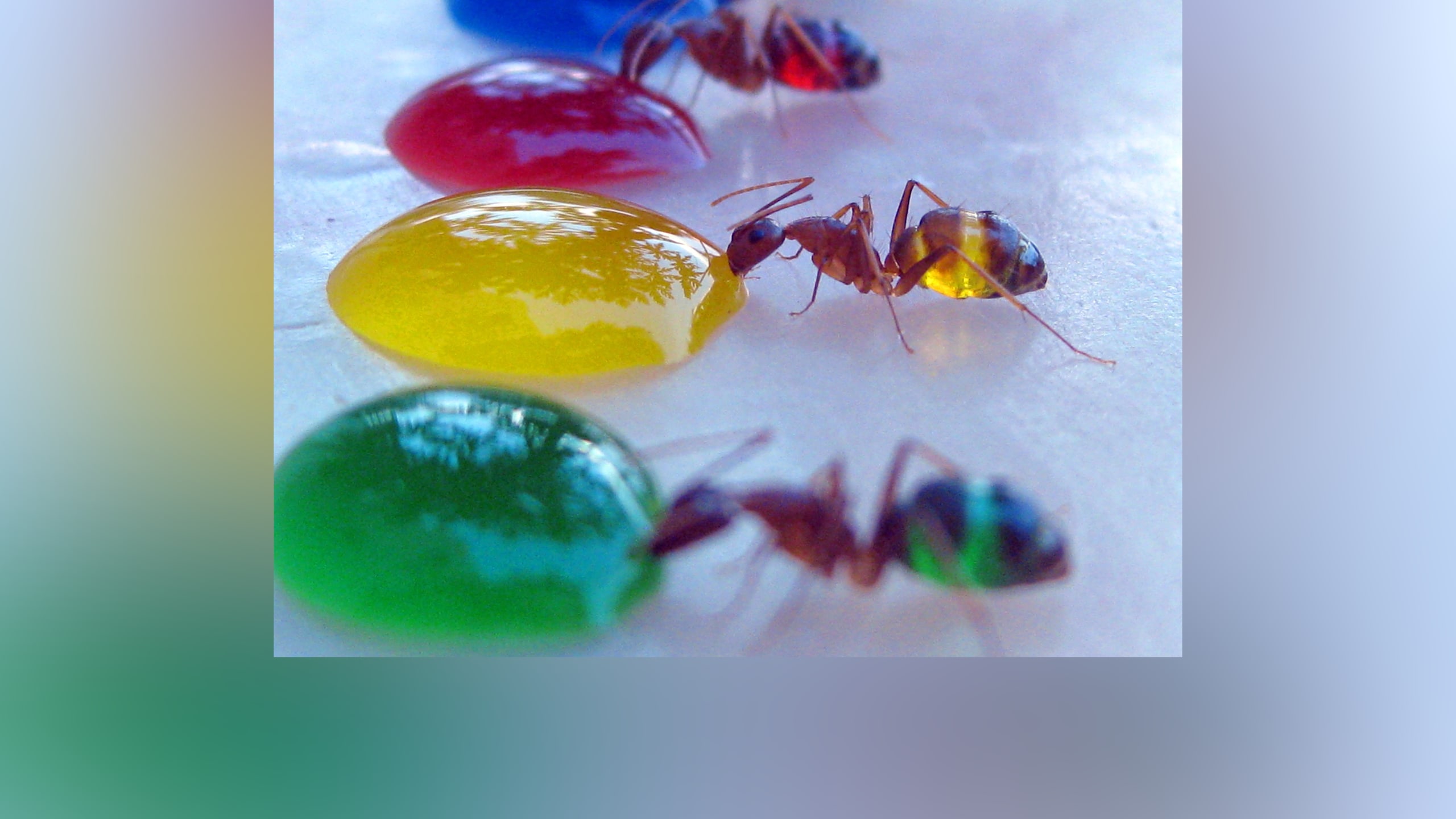 What do you think is going on in this picture?
A scientist gave ants colorful sugar water to drink. These ghost ants are see-through, so you can see the colors inside them!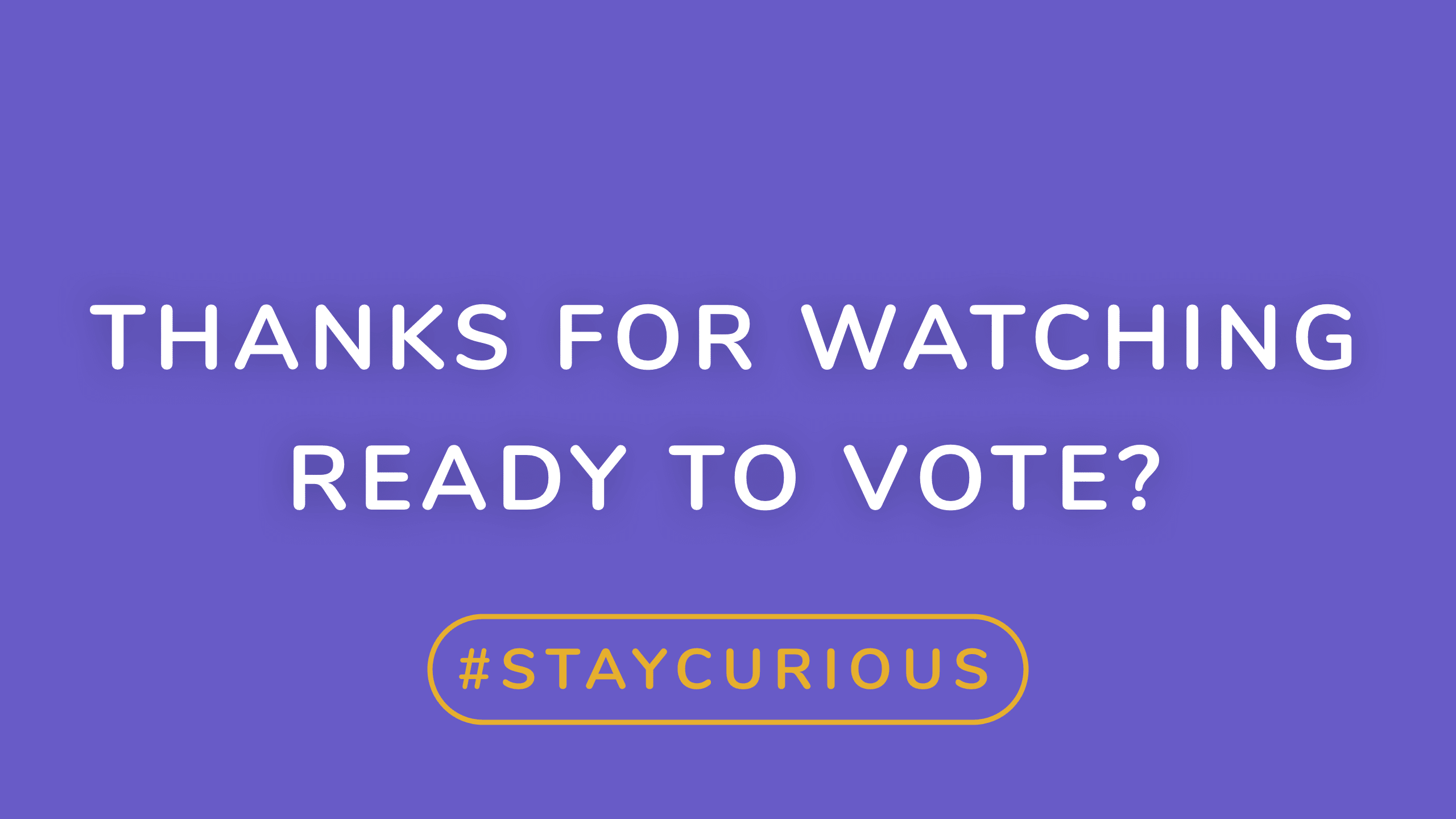 Voting for this episode is now closed. Would you like to vote on the most recent poll?
I pulled three questions from my jar. Which question do you want to explore next week? Why do people blink?

-Albiona, 4th Grade

Can animals really predict the weather?

-Renatta, 2nd Grade

What is tape made of?

-Eston, 1st Grade

How do jellyfish sting?
Watch the video to discover the answer and don't forget to vote for next week's question. There are mysteries all around us. Have fun and stay curious!