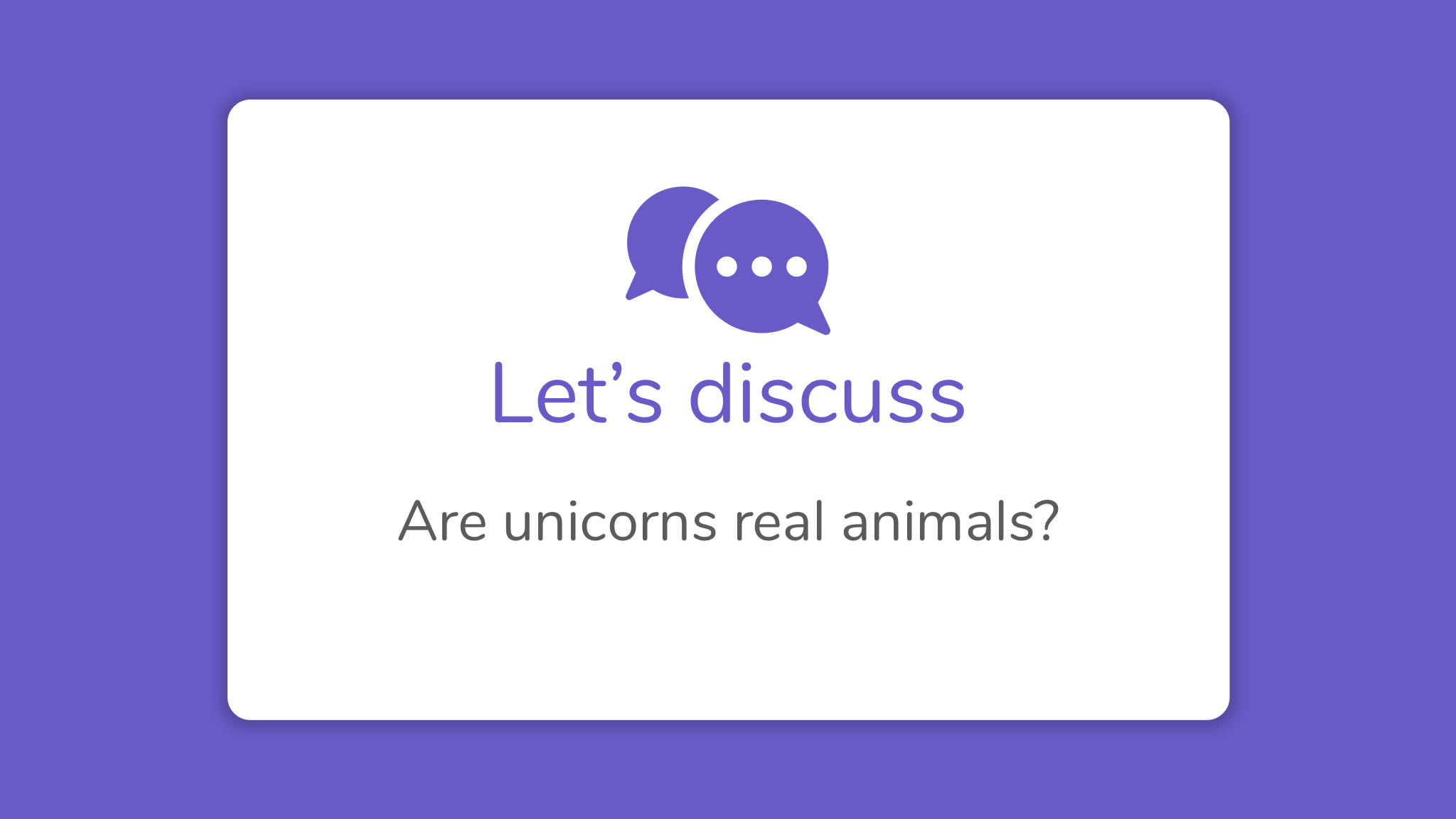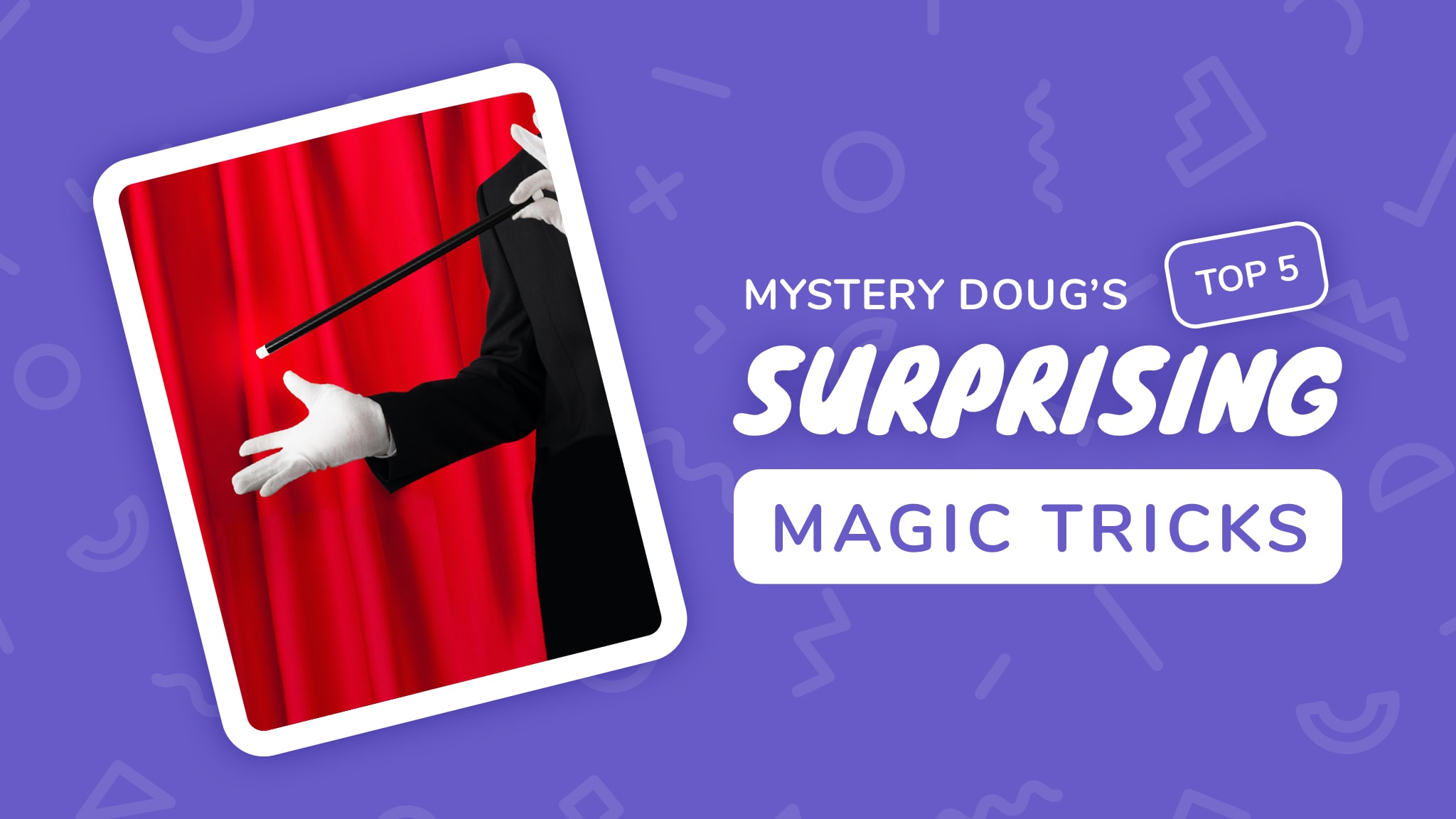 Watch what happens during this magic trick! It looks like this man cuts his body in half! How do you think this trick works?
Hint: The legs under the table are fake. But then where are his real legs?
He's sitting down, with his legs in a box. The box is black, and his black shirt covers the top. The machine tilts the whole black box!
Watch this trick carefully. Can you guess how the trick works? (There's a hint on the next slide.)
The magician wants you to think he poured milk into the paper. But did you see milk pouring out of the pitcher? Watch carefully!
This magician will show us. An empty, clear cup is in the pitcher! Milk pours back into the empty cup instead of out onto the paper!
Watch as this magician leans back. That looks impossible! How does he do it? What do you think?
This magician is doing a similar trick. A metal brace is what makes it possible! It's usually hidden under the magician's clothes.
Could this man be floating? How do you think he's doing this? (There's a hint on the next slide.)
Here's a hint: The hand on the tree never moves. And look at his jacket. Is he hiding something inside it? What could he be hiding?
The arm on the tree is fake. It's metal. His real arm is in his coat. The metal goes up his sleeve and down his thighs to hold him up!
Here's the same trick done on a bus! The arm on the bus is fake, even though it looks real. His real arm is under his shirt at his side.
Magic surprises people because they expect one thing but get another. A simple trick can amaze a baby. Would it amaze an ape?
This person puts a seed in a cup, then secretly drops the seed on the floor. What will the ape do when he sees the empty cup?
Watch how the ape reacts to the simple trick! Scientists aren't sure if she is surprised or just happy that someone is playing with her.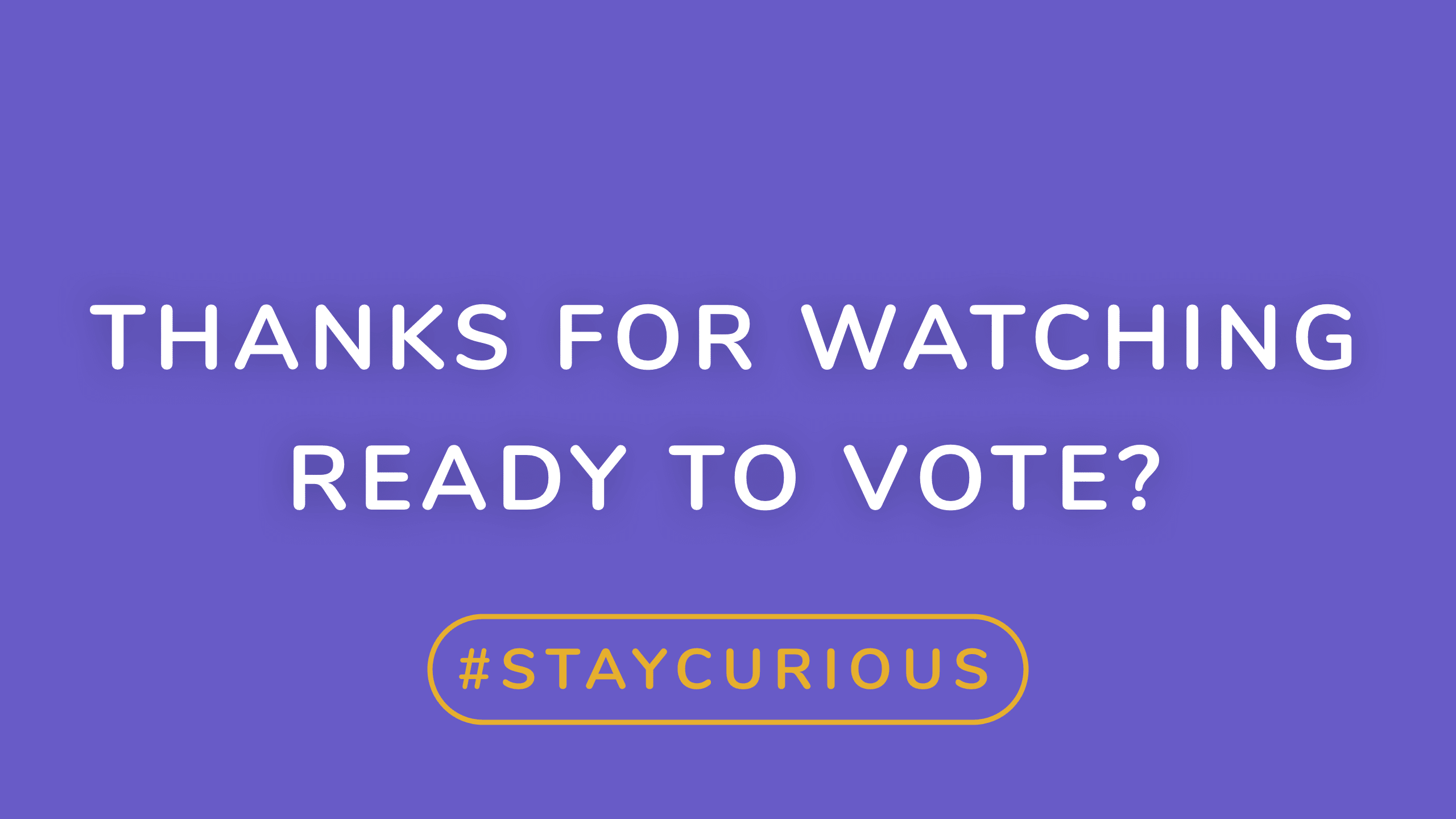 Voting for this episode is now closed. Would you like to vote on the most recent poll?
I pulled three questions from my jar. Which question do you want to explore next week? Why do some trees grow pinecones?

-Kim, 1st Grade

Could you make a real house out of cookies and candy?

-Zeeshaan, 4th Grade

Who invented sledding?

-Nolan, 3rd Grade
Are unicorns real?
Watch the video to discover the answer and don't forget to vote for next week's question. There are mysteries all around us. Have fun and stay curious!