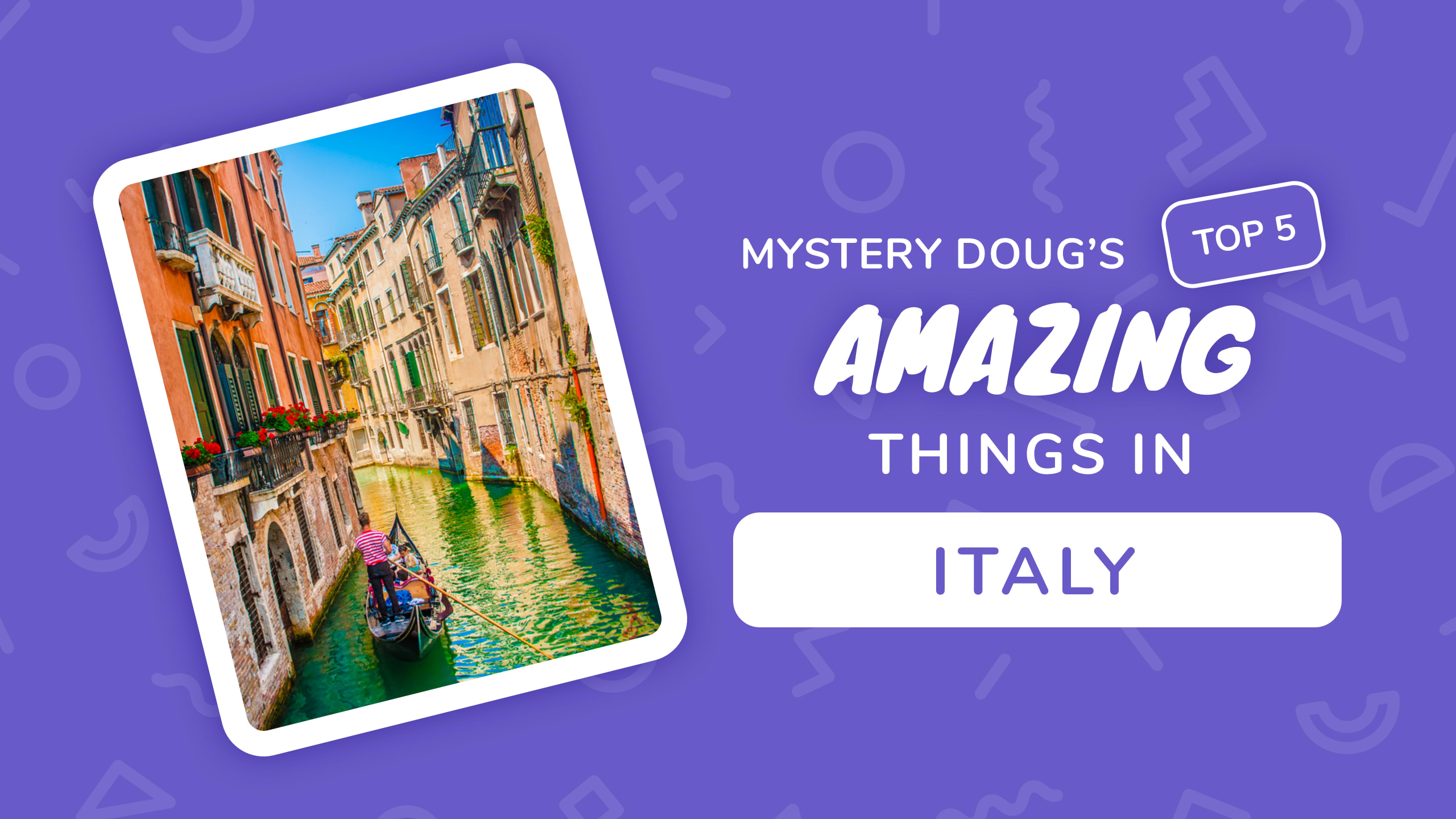 These people are on the famous Leaning Tower of Pisa. Can you guess why it leans like this?
It was built on ground that was too soft, like a sponge. Watch what happens as someone builds a model of it!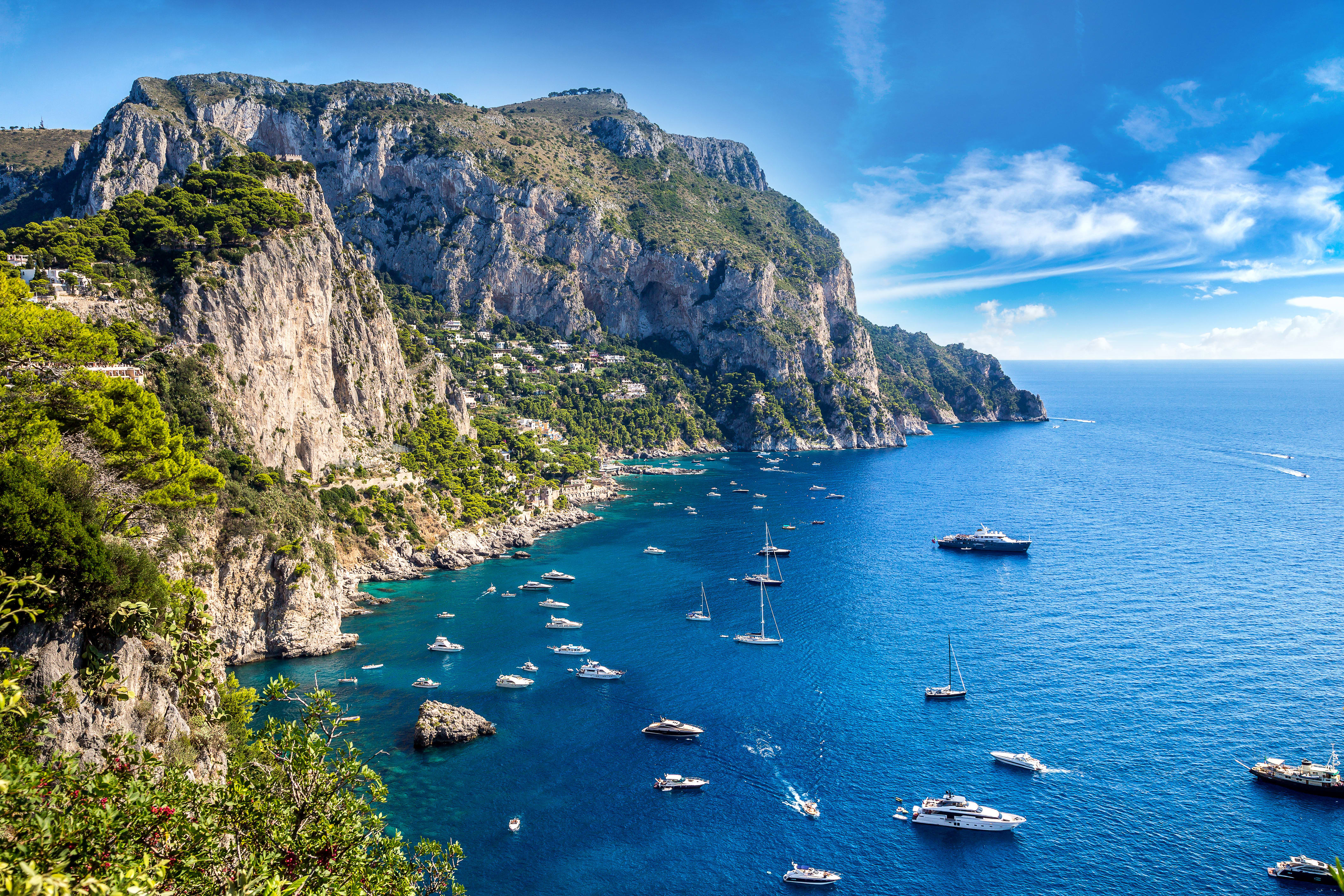 Italy has many steep, rugged coasts. Can you imagine how hard it would be to build a town here?
Many seaside villages in Italy have stacked houses, or houses built straight up the sides of the cliffs!
The "Blue Grotto" is a famous cave in Italy. Why do you think the water is glowing blue like that?
An opening in the cave lets in sunlight underwater. It shines through the water, making the cave glow blue!
The city of Venice has dozens of tiny islands next to each other. How do you think people get around the city?
Venice is famous for canals. People mainly use boats instead of cars! There's even traffic when it gets busy!
Many people don't realize that Italy has active volcanoes! Mount Etna, in southern Italy, erupts every few years.
Mount Etna is near towns and doesn't erupt too violently. But have you ever heard of Mt. Vesuvius?
Mt. Vesuvius had one of the most famous eruptions ever. 2,000 years ago, it destroyed the town of Pompeii.
People thought the town burned up. But later they found the town buried underneath hot ash from the volcano!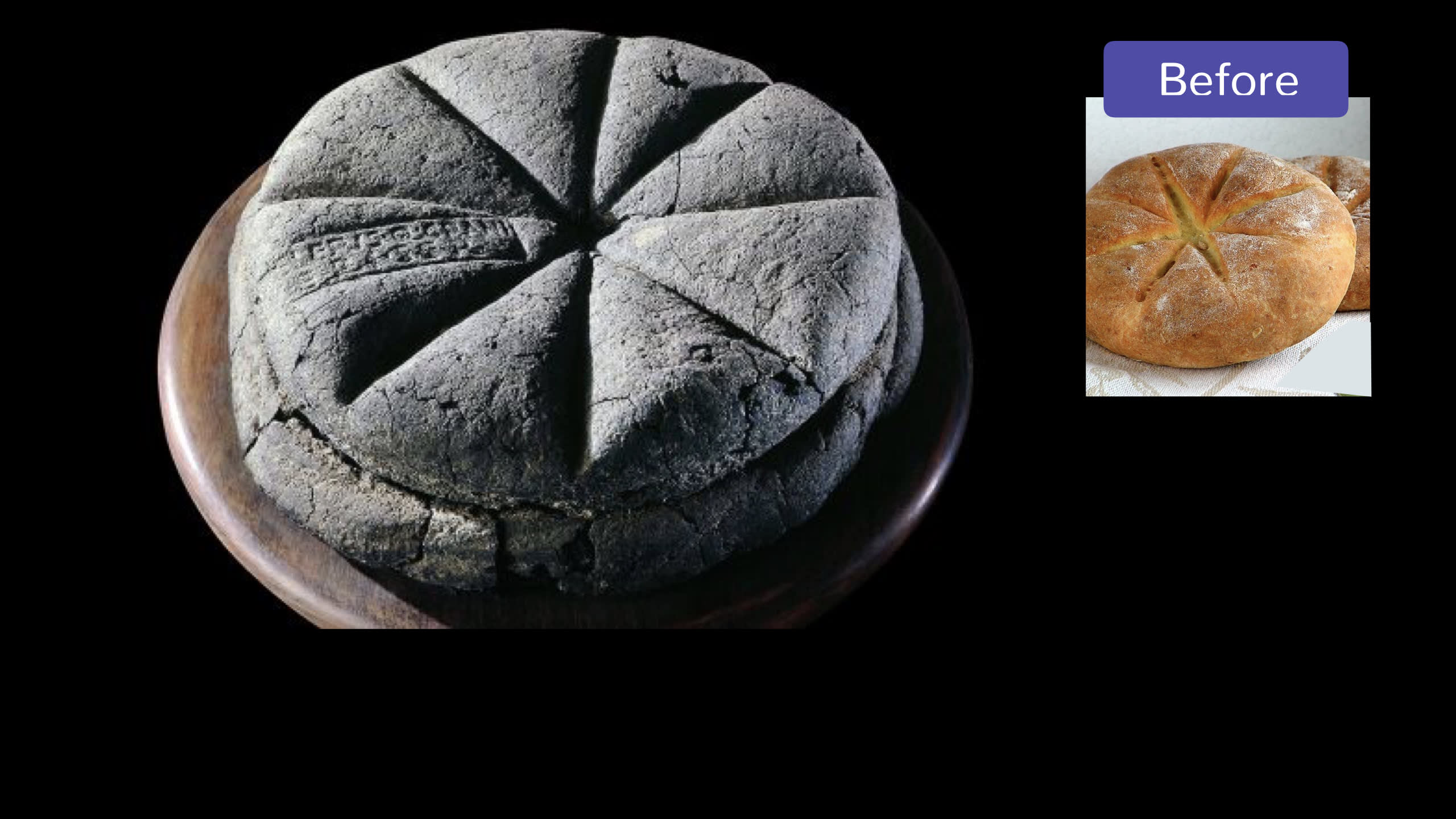 This is an actual piece of 2,000-year-old bread found buried in the town. The eruption turned it to stone!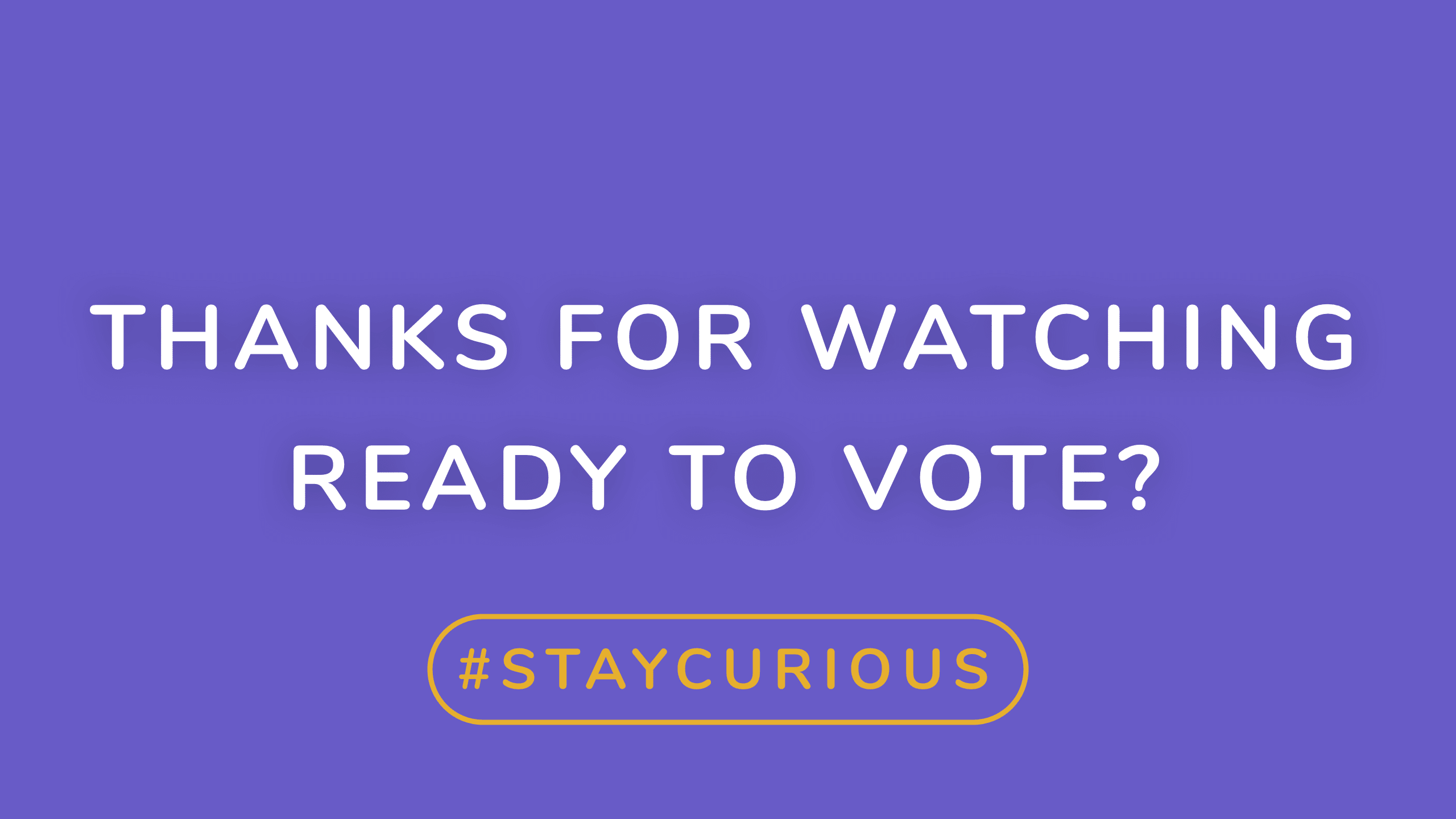 Voting for this episode is now closed. Would you like to vote on the most recent poll?
I pulled three questions from my jar. Which question do you want to explore next week? Who invented cameras?

-Aisha, 3rd Grade

Why do roses have thorns?

-Mateo, 1st Grade

What's the deepest hole anyone has ever dug?

-Brayden, 4th Grade

Who invented pizza?
Watch the video to discover the answer and don't forget to vote for next week's question. There are mysteries all around us. Have fun and stay curious!